Wilson College Online Business Degrees
Business Education Focused on Your Success
Individualized Attention
13:1 Student-to-Faculty Ratio
Flexible and Asynchronous
Want to hear more about Wilson College's online Bachelor of Arts in Business Management (BA Business Management) program?
Fill out the form below, and an admissions representative will reach out to you via email or phone with more information. After you've completed the form, you'll automatically be redirected to learn more about Wilson College Online and your chosen program.
or call +1 (717) 297-1002
By submitting this form, I affirm that I have read and agree to the Privacy Policy. I am also providing my digital signature agreeing that Wilson College Online may email me or contact me regarding educational services by telephone and/or text message utilizing automated technology at the telephone number(s) provided above. I understand this consent is not a condition to attend Wilson College Online or to purchase any other goods or services.
Thank you for your interest!
Redirecting you now...
Prepare Yourself for the
Modern Business Landscape
With rapidly advancing technologies, constantly shifting consumer sentiments, and volatile political climates around the globe, the business world is more dynamic and intricate than ever. Success in this new business landscape requires specialized, practical training and education that reflects modern markets.
No matter what you decide to study, Wilson College Online's undergraduate and graduate business degrees will provide you with unparalleled support and practical, industry-tested skills that will help you thrive in today's business world.
Business Programs
Bachelor of Science in Accounting
Our Bachelor of Science in Accounting program gives you the applicable, real-world accounting acumen to stand out as a financial professional. During your time in the program, you'll learn:
Technical information that contributes to on-the-job success
Qualitative and quantitative skills that make you a well-rounded expert
Effective communication skills so that critical findings can be dispersed throughout organizational departments
How to work in a team environment—emulating your day-to-day environment as an accountant
Bachelor of Arts in Business Management
Our Bachelor of Arts in Business Management program prepares you to be a balanced, forward-thinking leader who has the skills and knowledge to manage in real-world business contexts. During your time in the program, you'll learn to:
Build broad business skills and capabilities in the rigorous liberal arts tradition
Focus on leadership, analytical decision-making, market success, and global sustainability
Understand the economic and organizational dynamics that influence business processes
Bachelor of Arts in Finance
Our Bachelor of Arts in Finance program prepares you with the planning, management, and analytical skills you need to succeed in banking, investment, and finance. During your time in the program, you'll learn:
The macro- and microeconomic factors that affect today's business environment
In-demand communication and interpersonal skills
Problem-solving and critical-thinking skills that contribute to innovative solutions
The importance of data analysis and how to leverage it in the modern workplace
Bachelor of Science in Entrepreneurship
Our Bachelor of Science in Entrepreneurship helps you develop the knowledge you need to create and maintain a business in the modern economy. No matter what industry you're looking to impact, you'll get a strong foundation in subjects such as:
Accounting, finance, and budgeting
Marketing and public relations
Communication, management, and working in teams
Writing and outlining an effective business plan
Setting smart and achievable goals
Project planning and execution
Bachelor of Arts in Strategic Communications
Our online B.A. in Strategic Communications is highly customizable so you can specialize your coursework in a field that interests you most—whether that's digital communications, the humanities, or business, to name a few. Regardless of the specific courses you take, your degree will cover three core pillars:
Familiarity with the field of media studies, the history of media, and key laws and regulations around the industry
Proficiency in digital design, including working knowledge of key software used in marketing and advertising
Expertise in strategic communications with a demonstrable mastery of oral and written communications and theories in marketing
Master of Organizational Leadership
Our Master of Organizational Leadership blends business, social psychology, and liberal arts to give you the applicable skills to become a forward-thinking, strategic leader in any organization. Through hands-on projects, real-world case studies, and discussion-based learning, you'll learn to:
Find innovative answers to problems and challenges
Deploy effective strategies to facilitate change and manage conflict on interpersonal, intrapersonal, and organizational levels
Communicate openly and broadly with diverse groups of people
Inspire individuals to work together toward a shared vision
What Will You Do with Your Business Degree?
We want to give you the opportunity to pursue a variety of career opportunities after graduation, which is why we offer a variety of business programs that lead to multiple potential career paths:
B.S. in Accounting Careers
Public accounting
Financial institutions
Manufacturing
Merchandising
Service enterprises
Nonprofit organizations
B.A. in Business Management Careers
Management analyst
Sales manager
Business analyst
Account manager
Business consultant
Operations supervisor
B.S. in Entrepreneurship
Business owner
Management analyst
Market research analyst
Training and development specialist
Consultant
B.A. in Finance Careers
Personal financial advisor
Loan officer
Credit analyst
Investment banker
Financial manager
Stockbroker
B.A. in Strategic Communication
Technical writer
Editor
Public relations specialist
Graphic designer
Journalist
Master of Organizational Leadership
Advertising manager
Sales manager
Human resource manager
Training and development manager
Management analyst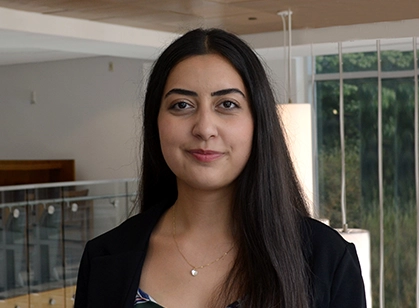 Get Your Degree While You Work
The next class start date is approaching. Don't wait to apply!
We know you're more than just a student and you have many responsibilities outside of school. That's why we offer flexible, asynchronous online courses that allow you to study at your own pace, on your own schedule.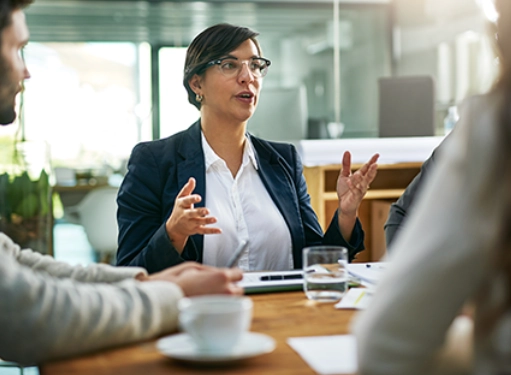 Earn Your Degree on Your Terms
Wilson College Online was built to fit into your life. Asynchronous coursework and flexible scheduling allow you to work at your own pace with no set class times—enabling you to earn a degree when and where it makes sense for you.
What Sets Wilson College Online Apart
Financial assistance and payment plans available.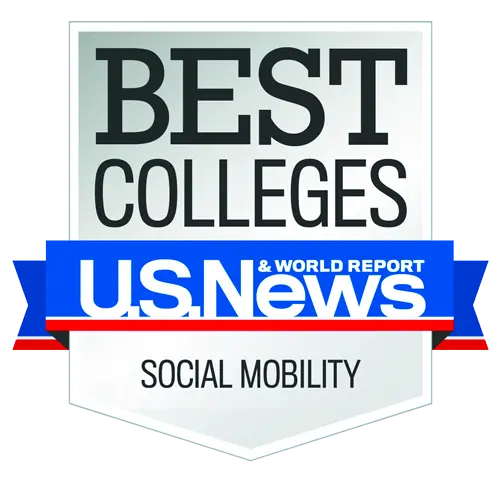 U.S. News Top Performer on Social Mobility in the North
Robust Career Support
About Wilson College
Initially founded as an all-women's college in 1869, Wilson College's mission is to empower students to be confident critical thinkers, creative visionaries, effective communicators, honorable leaders, and agents of justice in their communities. Across all programs and fields of study, the College is fiercely committed to and passionate about providing student-centric education and individualized attention, ensuring all students succeed.