Bachelor's Degree Programs
Individualized Attention for Career Success
The Skills and Support You Need to Make a Difference ¶
Whether you're fresh out of high school, transferring from another college, or returning to school as a working adult, your inspiration for earning a degree likely can be boiled down to one simple thing: You want to make a difference, whether that means advancing your career, earning a higher salary, or making a positive impact in your community. At Wilson College Online, our bachelor's degrees will equip you with career-focused skills and give you the individualized support you need to make the impact you desire.
All of our online degree programs are designed by accomplished industry professionals, who leverage their own experiences to craft relevant, forward-thinking coursework. The small class sizes allow you to develop rich relationships with both your professors and peers, ensuring you're getting the attention and support you'll need to actualize the changes you dream of. Making a difference doesn't have to be done alone—join Wilson College Online today.
The next class start date is approaching. Don't wait to apply!
Get Your Degree While You Work
Our flexible online degrees can help you advance your career on terms that make sense for you.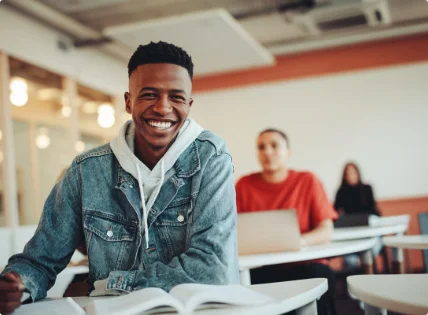 Online Bachelor's Degrees Designed for Your Career
Whether you want to enact sweeping change or simply increase your salary, we know you're earning a degree with the hopes of making an impact on your career. That's why our industry-experienced faculty members leverage their professional backgrounds and current connections to create curricula that reflect the needs of their industries.
Choose Wilson for Your Bachelor's Degree
Extensive Support
Wilson College Online provides you with dedicated academic support, counseling, and career coaching.
Asynchronous Learning
Flexible coursework allows you to learn when and where it makes sense for your busy schedule.
Devoted Faculty
Our 13:1 student-to-faculty ratio gives you the chance to develop strong relationships with your professors and gain individualized support. 
Sense of Belonging
Your experiences are what make you unique, and we welcome that. No matter your background, you'll find you belong at Wilson College Online.
About Wilson College
Initially founded as an all-women's college in 1869, Wilson College's mission is to empower students to be confident critical thinkers, creative visionaries, effective communicators, honorable leaders, and agents of justice in their communities. Across all programs and fields of study, the College is fiercely committed to and passionate about providing student-centric education and individualized attention, ensuring all students succeed.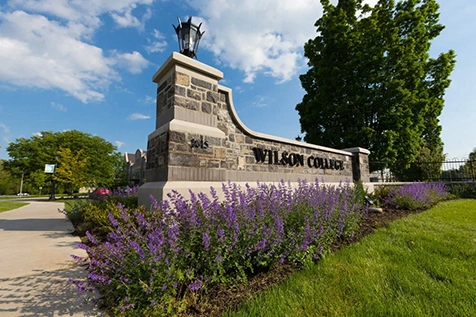 Want to hear more about Wilson College's online programs?
Fill out the form below, and an admissions representative will reach out to you via email or phone with more information. After you've completed the form, you'll automatically be redirected to learn more about Wilson College Online and your chosen program.
or call +1 (717) 297-1002
By submitting this form, I affirm that I have read and agree to the Privacy Policy. I am also providing my digital signature agreeing that Wilson College Online may email me or contact me regarding educational services by telephone and/or text message utilizing automated technology at the telephone number(s) provided above. I understand this consent is not a condition to attend Wilson College Online or to purchase any other goods or services.
Thank you for your interest!
Redirecting you now...