Tuition and Financial Aid
High-Quality Education at an Affordable Cost ¶
Your degree should give you financial freedom, not burden you with debt. Our career-focused degree programs can give you the applicable skills to increase your annual earnings potential without forcing you to rely exclusively on student loans to pay for your education. We strive to price our degrees realistically, minimizing how much our students need to rely on financial aid.
Most undergraduate programs are priced at per credit hour, and graduate programs are priced at per credit hour.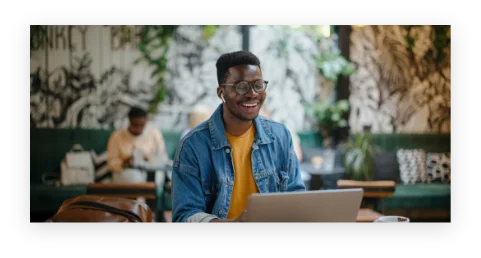 Financing Your Degree
Though we strive to make our degrees as affordable as possible, we understand that many students will still need some form of financial aid to pay for their education. Many different types of aid are available; however, the most common are:
Grants—monetary awards typically given based on financial need. Grants, like scholarships, do not need to be paid back.
Scholarships—monetary awards given based on skill, talent, service, or circumstance. Scholarships are awarded and do not need to be repaid to the issuer.
Loans—disbursements of money that are allocated based on a variety of factors, usually economic. Loans are to be paid back to the provider, usually with interest.
Veteran's Benefits—awards distributed exclusively to U.S. military veterans and their dependents.
Get Started
To get the best financial aid package, you should apply for financial aid as soon as possible. If you haven't done so already, please complete the
FAFSA application online
. Completing your FAFSA is the first step toward a financial aid package specific to your needs. Wilson College's FAFSA code is 003396.
Want to hear more about Wilson College's online programs?
Fill out the form below, and an admissions representative will reach out to you via email or phone with more information. After you've completed the form, you'll automatically be redirected to learn more about Wilson College Online and your chosen program.
or call +1 (717) 297-1002
By submitting this form, I affirm that I have read and agree to the Privacy Policy. I am also providing my digital signature agreeing that Wilson College Online may email me or contact me regarding educational services by telephone and/or text message utilizing automated technology at the telephone number(s) provided above. I understand this consent is not a condition to attend Wilson College Online or to purchase any other goods or services.
Thank you for your interest!
Redirecting you now...