Master of Education
Reframe Your Expectations of Education
Advance Your Career While Becoming a More Transformative Educator ¶
Few professions are as profoundly impactful as an educator's. Teachers spend so much time with students, introducing them to so many lifelong skills and lessons. Educators have an incredible opportunity to make a tremendous impact on their lives. With a Master of Education (MEd) from Wilson College Online, you can maximize your impact on your students all while giving your career a new boost.
This graduate education program embraces a self-paced model using asynchronous course delivery, allowing you to complete the program in a timeframe that meets your professional development needs. This program allows you to put your newfound strategies into practice in your school and classroom as you earn your degree. With online courses taught by real practitioners and educators, our curriculum is constantly updated to reflect best practices, meaning you'll graduate with cutting-edge skills to make a greater impact on students' lives.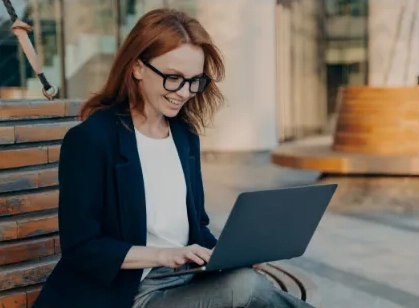 Build a Better Education Toolkit
Earning a graduate degree in education will upgrade your teaching skill set, allowing you to learn new strategies, master cutting-edge educational technologies, and better connect with your students. By earning a Master of Education from Wilson College Online, you'll:
Continue teaching in your current district, thanks to our asynchronous self-paced model
Get real-time feedback from active practitioners and teachers
Prepare yourself for roles outside of teaching
What Will You Do With Your Education Degree?
Earning a graduate education degree doesn't just give you a whole new set of skills; it prepares you for a variety of possible new career paths within education, like:
Instructional Coordinator
Median annual salary: $63,740
High School Teacher
Median annual salary: $61,820
Child Care Director
Median annual salary: $47,310
Training and Development Specialist
Median annual salary: $61,570
Salaries from the U.S. Bureau of Labor Statistics, 2021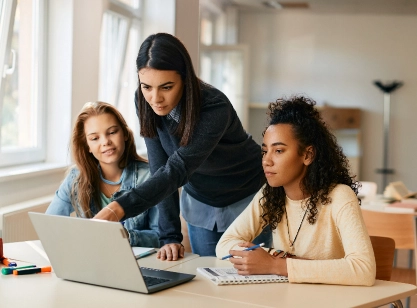 Curriculum & Courses
The Master of Education degree is designed for individuals who hold a bachelor's degree and are currently certified to teach in pre-K through 12th grade. The program is based on the premise that successful teachers need an in-depth knowledge of pedagogy, a mastery of current theory, and an understanding of research-based practices and technology to become great educators. The main focus of the Wilson program is to hone teaching skills through research and classroom practices, thereby fostering teaching excellence and teacher leadership.
EDU 532
Educational Perspectives - Diverse Society
3 credit hours
EDU 551
Inclusive Education - Special Needs
3 credit hours
Master's in TESOL (No ESL Certification)
EDU 552
Best Practices/Effective Teaching
3 credit hours
EDU 553
Technology Integration - Classroom
3 credit hours
EDU 554
Formal/Informal Classroom Assessment
3 credit hours
Students may replace one of the required master's-level courses where applicable and as approved by the Graduate Education Programs director.
EDU 598
Educational Research/Design
3 credit hours
Exit Assessments
Successful defense of master's thesis (master's project on action research)
Electronic portfolio
Tuition and Aid
per credit hour
6-14 credits per semester
Financial assistance and payment plans available
Wilson College Online is committed to making your education as affordable as possible. We're proud to offer online courses at per credit hour as a private college. Plus, our dedicated financial services team will help you along the way.
Learn More About Financing Your Degree
Personal Learning Environment
Our 13:1 student-to-faculty ratio ensures every student gets the individualized attention they deserve.
Flexible Coursework
Asynchronous coursework allows you to work at your own pace with no set class times—enabling you to earn a degree when and where it makes sense for you.
Attentive Faculty
Our devoted faculty truly care about your success, both in the classroom and beyond. Their virtual door is always open for mentorship, career advice, and academic support.
Regional Recognition
Wilson College provides the opportunity for transformative education, which is why U.S. News named the institution among the Top Performers on Social Mobility in the North.
Ethical Education
Our liberal studies emphasis creates agents of justice who fuel meaningful positive change in society. You'll learn to put your accounting degree toward social good.
Sense of Belonging
Our online programs honor Wilson's rich history of providing accessible and inclusive education. No matter your background, you belong at Wilson.
The next class start date is approaching. Don't wait to apply!
Get Your Degree While You Work
We know you're more than just a student and you have many responsibilities outside of school. That's why we offer flexible, asynchronous online courses that allow you to study at your own pace, on your own schedule.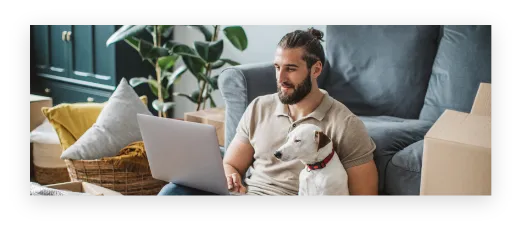 What You Need for Admission
Please submit the following materials:
Application
Resume
Official transcripts from your degree-granting college or university—must be sent directly to Graduate Admissions
Copy of teaching certificate
Graduate Education Entrance Requirements
Certified pre-K-12 teachers will meet the entrance requirements as delineated below. Admission is competitive, and space is limited. Interested students should apply early. Degree program admission is based on the following criteria:
Completion of a baccalaureate degree from a regionally accredited institution of higher education
A minimum undergraduate cumulative GPA of 3.0 on a 4.0 scale

Provisional admission can be offered to certain students based on an internal application review by program directors.

Submission of required application credentials (See application procedures above.)
A current certification for eligibility to teach in pre-K through 12th grade—preferred but not required
About Wilson College
Initially founded as an all-women's college in 1869, Wilson College's mission is to empower students to be confident critical thinkers, creative visionaries, effective communicators, honorable leaders, and agents of justice in their communities. Across all programs and fields of study, the College is fiercely committed to and passionate about providing student-centric education and individualized attention, ensuring all students succeed.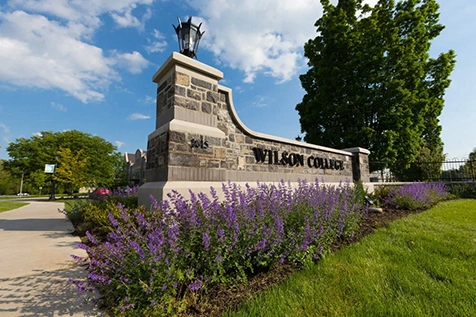 Want to hear more about Wilson College's online programs?
Fill out the form below, and an admissions representative will reach out to you via email or phone with more information. After you've completed the form, you'll automatically be redirected to learn more about Wilson College Online and your chosen program.
or call +1 (717) 297-1002
By submitting this form, I affirm that I have read and agree to the Privacy Policy. I am also providing my digital signature agreeing that Wilson College Online may email me or contact me regarding educational services by telephone and/or text message utilizing automated technology at the telephone number(s) provided above. I understand this consent is not a condition to attend Wilson College Online or to purchase any other goods or services.
Thank you for your interest!
Redirecting you now...