Bring Your Future Into Focus
Bachelor of Arts in Criminal Justice
13:1 student-to-faculty ratio
Financial Assistance and Payment Plans Available
Flexible scheduling
Want to hear more about Wilson College's online Bachelor of Arts in Criminal Justice (BA Criminal Justice) program?
Fill out the form below, and an admissions representative will reach out to you via email or phone with more information. After you've completed the form, you'll automatically be redirected to learn more about Wilson College Online and your chosen program.
or call +1 (717) 297-1002
By submitting this form, I affirm that I have read and agree to the Privacy Policy. I am also providing my digital signature agreeing that Wilson College Online may email me or contact me regarding educational services by telephone and/or text message utilizing automated technology at the telephone number(s) provided above. I understand this consent is not a condition to attend Wilson College Online or to purchase any other goods or services.
Thank you for your interest!
Redirecting you now...
Earn a Criminal Justice Degree That Fuels Social Good
Criminal justice professionals are critical to upholding and improving our nation's legal system. They have the power to transform lives and communities through ethical leadership. At Wilson College Online, our criminal justice program places focus on diversity, ethics, and critical thinking—empowering you to become an agent of change.
Whether you're interested in law enforcement, corrections, criminology, juvenile reform, or non-profit work, our degree in criminal justice can prepare you for a lifetime of impact.
Don't wait to start your path to purpose. Join us at Wilson College Online today.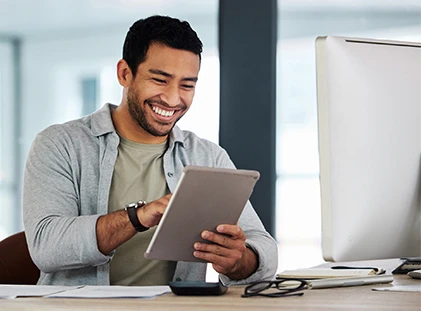 Choose Wilson for Your Criminal Justice Degree
Our online criminal justice program prepares you with the in-demand skills for employment and the communication skills to advance your career. You'll learn to become an ethical and social justice-oriented leader who can:
Demonstrate comprehensive knowledge of the main elements of the criminal justice system
Interpret complex information to make informed conclusions in a criminal justice role
Cultivate ethical reasoning and awareness in preparation for your chosen profession
Engage in diverse and inclusive perspectives on the criminal justice system
Apply your knowledge and skills in real-world contexts
Career Opportunities for Criminal Justice Graduates
A degree in criminal justice prepares you for a variety of fulfilling careers beyond law enforcement. All criminal justice majors interact with professionals in various areas of criminal justice and complete internships or experiential learning activities so that they can discover where their passions reside.
Some potential career paths include*:
Social Worker
Median annual salary: $50,390
Paralegal
Median annual salary: $56,230
Substance Abuse, Behavioral Disorder, or Mental Health Counselor
Median annual salary: $48,520
Police Officer/Detective
Median annual salary: $66,020
Private Investigator
Median annual salary: $59,380
*Salary statistics provided by the U.S. Bureau of Labor Statistics, 2021
Get Your Degree While You Work
The next class start date is approaching. Don't wait to apply!
We know you're more than just a student and you have many responsibilities outside of school. That's why we offer flexible, asynchronous online courses that allow you to study at your own pace, on your own schedule.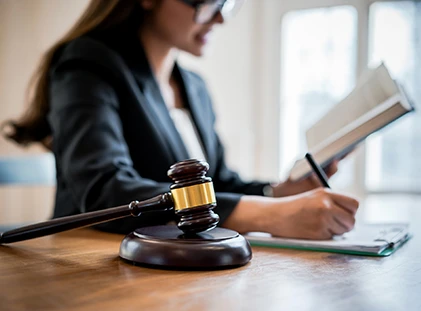 Our online bachelor's in criminal justice program is focused on getting you career-ready with applicable learning that you can immediately apply in the workforce. But we don't stop there. Our social justice emphasis creates agents of justice who fuel meaningful positive change in your community. When you earn a Bachelor of Arts in Criminal Justice from Wilson, you'll learn to put your degree toward societal good.
What Sets Wilson College Online Apart
Attentive and
industry-experienced faculty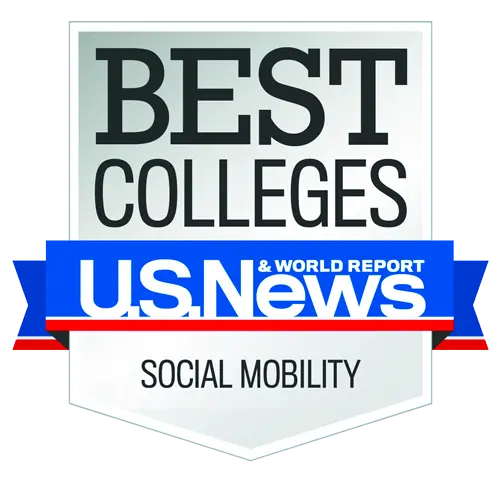 Named a "Top Performer on Social Mobility" in the North by U.S. News
Career Support Available
About Wilson College
Initially founded as an all-women's college in 1869, Wilson College's mission is to empower students to be confident critical thinkers, creative visionaries, effective communicators, honorable leaders, and agents of justice in their communities. Across all programs and fields of study, the College is fiercely committed to and passionate about providing student-centric education and individualized attention, ensuring all students succeed.