Wilson College Online Education Degrees
You Have Our Attention. Now Use It to Transform Your Education Career.
Individualized Attention
13:1 Student-to-Faculty Ratio
Flexible and Asynchronous
Want to hear more about Wilson College's online programs?
Fill out the form below, and an admissions representative will reach out to you via email or phone with more information. After you've completed the form, you'll automatically be redirected to learn more about Wilson College Online and your chosen program.
or call +1 (717) 297-1002
By submitting this form, I affirm that I have read and agree to the Privacy Policy. I am also providing my digital signature agreeing that Wilson College Online may email me or contact me regarding educational services by telephone and/or text message utilizing automated technology at the telephone number(s) provided above. I understand this consent is not a condition to attend Wilson College Online or to purchase any other goods or services.
Thank you for your interest!
Redirecting you now...
Gain the Skills to Make a Bigger Impact in Education
Teaching is more than a career—it's a calling. You get into education because you want to make a difference, be a mentor for children in need, and help plant the seeds of a better future. Wilson College Online's education programs will equip you with the research-backed classroom strategies to grow your educator skill set so you can make an even bigger difference in your community.
Whether you enroll with the hope of launching your career or advancing as a teacher, administrator, or special educator, Wilson College's online education programs will give you the knowledge and support to reach your career goals. You'll put your newfound strategies and knowledge into practice as you earn your degree.
Education Programs
Bachelor of Arts in Early Childhood Education (ECE)
Our Bachelor of Arts in Early Childhood Education is designed for individuals seeking to earn their teacher certification in Pennsylvania for the pre-K/elementary level. During your time in the program, you'll learn to:
Observe and teach young learners
Understand contemporary trends in early childhood education and how to apply them
Develop your skills as an educator based on current best practices
Bachelor of Arts in Special Education
Our B.A. in Special Education program will give you a foundational understanding of inclusive pedagogies that help you create more welcoming and supportive learning environments for students with learning challenges. By the time you graduate, you'll be well versed in key special education topics like:
Child cognitive development
Educational psychology
Early intervention for children with disabilities
Foundations of autism
Parental collaboration and communication
Master of Mass Customized Learning (MMCL)
Our Master of Mass Customized Learning program prepares you to create educational systems that put the student at the center of learning. During your time in the program, you'll learn to:
Promote a vision of education that's intrinsically motivating
Create and put into practice modes of instructional delivery that replace current outdated models
Engage in dialogue about how to make education more exciting and compelling for learners
Move education from an industry model to a professional model
Master in Teaching English to Speakers of Other Languages (TESOL)
Our Master in Teaching English to Speakers of Other Languages (TESOL) program is designed for individuals who hold a bachelor's degree and are currently certified to teach in pre-K through 12th grade. During your time in the program, you'll hone your teaching skills through research practice to become a leader in inclusive pedagogy. You'll also:
Explore theories of how students learn a new language
Understand strategies for effective language instruction
Learn about cultural barriers in language instruction
Examine how to teach language skills through speaking, listening, reading, writing, and experimentation
Master of Special Education (MSE)
Our Master of Special Education program provides you with the rewarding opportunity to work with elementary or secondary school students who are affected by physical or mental disabilities. During your time in the program, you'll:
Address the developmental and socioemotional factors of students learning with disabilities
Locate and link evidence-based instructional practices in the classroom
Implement interventions for students with disabilities
Become an advocate for learners with disabilities at your school
Master of Education (MEd)
Our Master of Education program empowers you to deepen your impact as an educator in both classroom and administrative roles. During your time in the program, you'll learn to:
Implement cutting-edge theory and pedagogy
Develop curriculum that meets the needs of diverse learners
Understand child development and psychology in relation to learning
Assess and measure the success of educational policy and practice
Leverage technology and research in building educational systems
What Will You Do with Your Education Degree?
Wilson College Online offers various education degrees that will help you develop the specific skills needed to reach your career goals. Each degree presents its own potential career outcomes:
B.A. in Early Childhood Education
Elementary school teacher
Kindergarten teacher
Education and child care administrator
B.A. in Special Education
Special education teacher
SPED support specialist
Education advocate
MMCL
Higher education administration
Curriculum specialist
Online program manager
Master in TESOL
ESL teacher
Private tutor
ESL curriculum designer
MSE
Instructional coordinator
Educational administrator
Special education teacher
Merchandising
MEd
Administrative leadership positions (e.g., principal and vice principal)
Training and development specialist
Superintendent
Get Your Degree While You Work
The next class start date is approaching. Don't wait to apply!
We know you're more than just a student and you have many responsibilities outside of school. That's why we offer flexible, asynchronous online courses that allow you to study at your own pace, on your own schedule.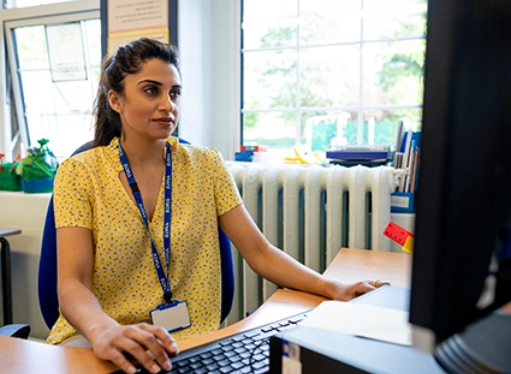 Earn Your Degree on Your Terms
Wilson College Online was built to fit into your life. Asynchronous coursework and flexible scheduling allow you to work at your own pace with no set class times—enabling you to earn a degree when and where it makes sense for you
What Sets Wilson College Online Apart
Financial assistance and payment plans available.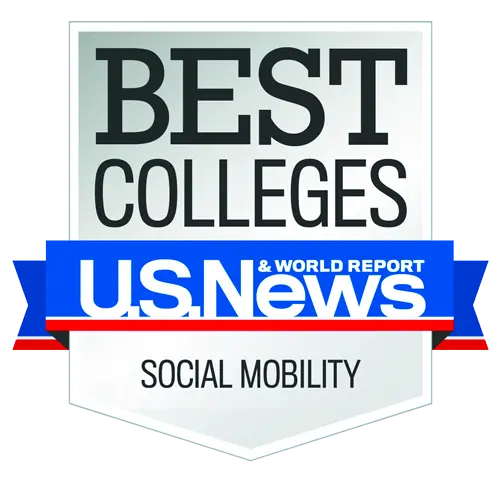 U.S. News Top Performer on Social Mobility in the North
Robust Career Support
About Wilson College
Initially founded as an all-women's college in 1869, Wilson College's mission is to empower students to be confident critical thinkers, creative visionaries, effective communicators, honorable leaders, and agents of justice in their communities. Across all programs and fields of study, the College is fiercely committed to and passionate about providing student-centric education and individualized attention, ensuring all students succeed.