Bring Your Future Into Focus
Bachelor of Arts in Finance
13:1 student-to-faculty ratio
Financial Assistance and Payment Plans Available
Flexible and asynchronous
Want to hear more about Wilson College's online Bachelor of Arts in Finance (BA Finance) program?
Fill out the form below, and an admissions representative will reach out to you via email or phone with more information. After you've completed the form, you'll automatically be redirected to learn more about Wilson College Online and your chosen program.
or call +1 (717) 297-1002
By submitting this form, I affirm that I have read and agree to the Privacy Policy. I am also providing my digital signature agreeing that Wilson College Online may email me or contact me regarding educational services by telephone and/or text message utilizing automated technology at the telephone number(s) provided above. I understand this consent is not a condition to attend Wilson College Online or to purchase any other goods or services.
Thank you for your interest!
Redirecting you now...
Develop Sought-After Financial Skills
By mastering key financial, economic, and analytical skills in Wilson College Online's Bachelor of Arts in Finance program, you can position yourself to be a knowledgeable and highly desired finance professional for organizations of all sizes, in any industry.
Our interdisciplinary curriculum will introduce you to all of the skills you'll need to be successful in finance, from portfolio management and financial forecasting to data analysis and cross-team communication. You'll also develop an informed ethical perspective to ensure you're using your newfound financial acumen to drive socially conscious solutions.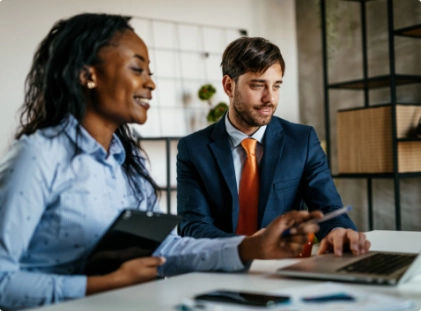 Prepare Yourself for a Finance Career
When you expand your financial expertise into areas like economics, data, and critical thinking, you'll equip yourself to be not just a good, but a great financial professional. With Wilson College Online's B.A. in Finance, you'll develop the precise knowledge and skills that will prepare you to pursue various sought-after roles in finance. Skills like:
Macro- and microeconomics
Data analysis
Banking
Business and financial management
Communication and interpersonal skills
Problem-solving
Critical thinking
Career Options With a Business Management Degree
Our finance degree boasts an interdisciplinary curriculum that blends business, finance, economics, and mathematics, providing you with a toolkit to further your career.
With a bachelor's degree in finance from Wilson College, your career opportunities may include*:
Personal Financial Advisor
Median annual salary: $94,170
Loan Officer
Median annual salary: $63,380
Credit Analyst
Median annual salary: $77,440
Investment Analyst
Median annual salary: $91,580
Financial Manager
Median annual salary: $131,710
*Salary statistics provided by the U.S. Bureau of Labor Statistics, 2021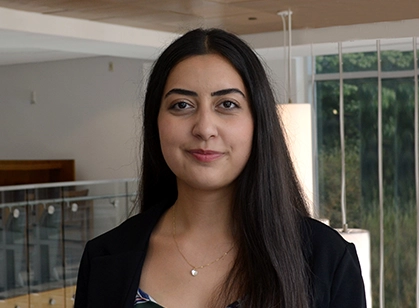 Get Your Degree While You Work
The next class start date is approaching. Don't wait to apply!
We know you're more than just a student and you have many responsibilities outside of school. That's why we offer flexible, asynchronous online courses that allow you to study at your own pace, on your own schedule.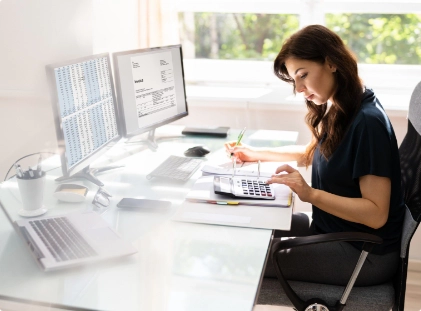 Our online bachelor's in finance program is focused on getting you career-ready with applicable learning that you can immediately apply in the workforce. But we don't stop there. Our liberal studies emphasis creates agents of justice who fuel meaningful positive change in society. When you earn a Bachelor of Arts in Finance from Wilson, you'll learn to put your degree toward social good.
What Sets Wilson College Online Apart
Attentive and Industry-
Experienced Faculty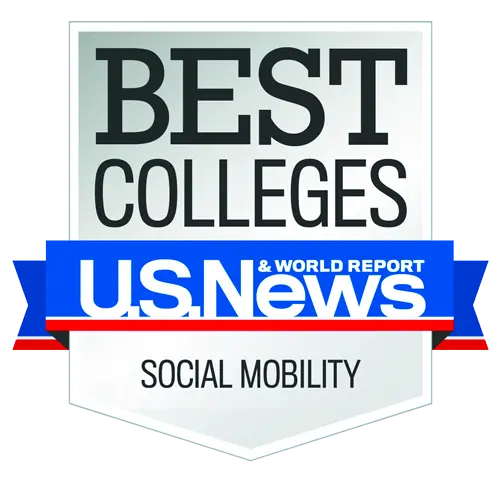 Named a "Top Performer on Social Mobility" in the North by U.S. News
Career Support
Available
About Wilson College
Initially founded as an all-women's college in 1869, Wilson College's mission is to empower students to be confident critical thinkers, creative visionaries, effective communicators, honorable leaders, and agents of justice in their communities. Across all programs and fields of study, the College is fiercely committed to and passionate about providing student-centric education and individualized attention, ensuring all students succeed.