Come as You Are. Leave Emboldened.
Flexible Scheduling
No Clinicals
Individualized Attention
Want to hear more about Wilson College's online programs?
Fill out the form below, and an admissions representative will reach out to you via email or phone with more information. After you've completed the form, you'll automatically be redirected to learn more about Wilson College Online and your chosen program.
or call +1 (717) 297-1002
By submitting this form, I affirm that I have read and agree to the Privacy Policy. I am also providing my digital signature agreeing that Wilson College Online may email me or contact me regarding educational services by telephone and/or text message utilizing automated technology at the telephone number(s) provided above. I understand this consent is not a condition to attend Wilson College Online or to purchase any other goods or services.
Thank you for your interest!
Redirecting you now...
Choose Wilson for Your Online Nursing Degree
Nurses like you have a calling to help, to heal, and to practice compassion toward fellow human beings. At Wilson College Online, we understand where you've been and the greater impact you want to make—which is why we've designed our nursing programs to be practical, flexible, and accelerated so that you can take the next step in your career.
No matter where you are in your nursing journey, Wilson's devoted faculty and tight-knit community of learners will help you become the holistic-minded, empathetic caretaker you've always aspired to be. Don't wait to get the education you need to grow both personally and professionally. Discover the program that's right for you below.
Nursing Programs
Registered Nurse to Bachelor of Science in Nursing (RN to BSN)
Our RN to BSN program is designed to be completed in as little as 18 months and closely adheres to the following national standards: Essentials of Baccalaureate Education for Professional Nursing Practice; Recommended Baccalaureate Competencies and Curricular Guidelines for the Nursing Care of Older Adults; Quality and Safety Education for Nurses (QSEN) competencies; the American Nurses Association Code of Ethics; and the TIGER Initiative.
During your time in the program, you'll learn to:
Bring evidence-based research into practice
Treat the whole patient with an emphasis on holistic practice
Meaningfully communicate and connect with patients, their families, and other healthcare professionals
Identify current trends and issues in the nursing practice and how they can be addressed
Registered Nurse to Master of Science in Nursing (RN to MSN)
Our RN to MSN programs allow you to specialize your learning with one of two tracks—Education or Leadership and Management—to become a nurse educator or nurse administrator. Neither track requires clinical hours, and both are designed for nurses who have a diploma or associate degree in nursing along with at least three years of nursing experience. During your time in these programs, you'll learn to:
Advance your nursing expertise to contexts beyond the bedside
Leverage your newfound knowledge to teach other nurses (Education)
Leverage your newfound knowledge to serve in healthcare administration roles (Leadership and Management)
Master of Science in Nursing (MSN)
Our MSN program offers you the choice of two tracks—Education or Leadership and Management—with no clinical hour requirements. The MSN is designed to help nurses take the next step in their career with courses in areas such as nurse team supervision, health systems, and healthcare ethics. The degree can prepare nurses to earn a higher salary, move into a new role, or pursue doctoral-level study. During your time in the program, you'll learn to:
Apply research to evidence-based practice
Manage quality improvement and health policy in healthcare settings
Develop your leadership skills to respond confidently in high-pressure situations
Critical Demand for Caring Nursing Experts
Few professions are experiencing higher demand than nursing—and the more you learn, the more you can earn. Our programs will give you the personalized education you need to reach your career goals and serve as a compassionate nursing professional who meaningfully influences patients' lives. Here are some reasons to earn your degree
As of May 2021, the average annual wage for master's-prepared nursing instructors in the commonwealth of Pennsylvania was between $87,880 and $106,850.
Nurses without a bachelor's degree earned a median wage of $46,240 in 2018. Those with a bachelor's degree earned a median wage of $71,730, and those with a master's degree earned $100,000 or more, depending upon occupation.
The healthcare industry is expected to add almost 200,000 registered nurses (RNs) to the workforce by 2031. These new RNs will need leadership and guidance from more experienced, educated nurses.
*Statistics provided by the U.S. Bureau of Labor Statistics.
Get Your Degree While You Work
The next class start date is approaching. Don't wait to apply!
We know you are more than just a student and you have many responsibilities outside of school. That's why we offer flexible, asynchronous online courses that allow you to study at your own pace, on your own schedule.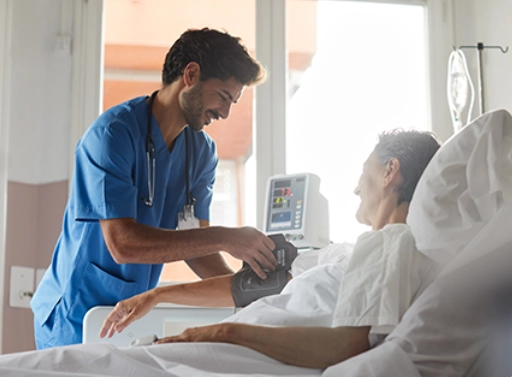 Ethical Education
Our holistic emphasis creates agents of justice who fuel meaningful positive change in communities, institutions, and society at large. Regardless of which nursing degree you earn, you'll learn to put your degree toward social good.
What Sets Wilson College Online Apart
Financial assistance and payment plans available.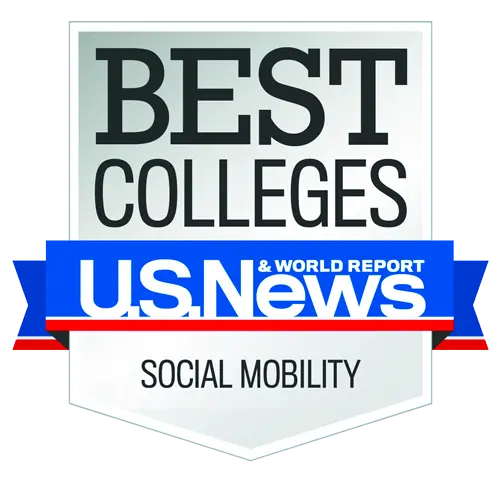 U.S. News Top Performer on Social Mobility in the North
Career Services
About Wilson College
Initially founded as an all-women's college in 1869, Wilson College's mission is to empower students to be confident critical thinkers, creative visionaries, effective communicators, honorable leaders, and agents of justice in their communities. Across all programs and fields of study, the College is fiercely committed to and passionate about providing student-centric education and individualized attention, ensuring all students succeed.