Wilson College Online Bachelor's Degrees
Whatever Your Background Is, You Belong Here
Asynchronous Courses
Focus on Social Good
Customized Degree Options
Want to hear more about Wilson College's online programs?
Fill out the form below, and an admissions representative will reach out to you via email or phone with more information. After you've completed the form, you'll automatically be redirected to learn more about Wilson College Online and your chosen program.
or call +1 (717) 297-1002
By submitting this form, I affirm that I have read and agree to the Privacy Policy. I am also providing my digital signature agreeing that Wilson College Online may email me or contact me regarding educational services by telephone and/or text message utilizing automated technology at the telephone number(s) provided above. I understand this consent is not a condition to attend Wilson College Online or to purchase any other goods or services.
Thank you for your interest!
Redirecting you now...
Wilson College Online Will
Empower You to Grow
Whether you're fresh out of high school, transferring from another college, or returning to school as a working adult, your inspiration for earning a degree likely can be boiled down to one simple thing—you want to make a difference, whether that means advancing your career, earning a higher salary, or making a positive impact in your community. At Wilson College Online, our bachelor's degrees will equip you with career-focused skills and give you the individualized support you need to make the impact you desire.
Our 13:1 student-to-faculty ratio means you'll get direct attention from your professors. Our asynchronous classes let you set your own schedule so you can earn your degree without major sacrifices. Our student support and career services offer access to wellness services and career pathing programs so you can rest easy about the education you're receiving. No matter the program you enroll in, you'll get the attention and support needed to grow into your best self.
Bachelor of Science in Accounting
As long as there are businesses, there will be a need for accountants. By earning an accounting degree at Wilson College Online, you'll equip yourself with the analytical skills, critical-thinking abilities, and mastery of financial concepts to be an asset to any organization.
On top of tangible, career-focused accounting skills, our degree will prepare you to navigate the ever-changing dynamics of modern business with an emphasis on ethical decision-making and international business. By the time you graduate, you'll be able to:
Comprehend and distribute technical and financial information
Communicate critical financial information to key stakeholders
Work in a team environment
Bachelor of Arts in Business Management
The business landscape has changed drastically in the past decade. The most lauded businesses are no longer the ones that only make the splashiest market moves but the ones that show an awareness of the problems facing society and a willingness to address those problems. With a B.A. in Business Management from Wilson College Online, you'll have the strategic insight and ethical perspective to be a key asset in business operations.
Our online degree will prepare you to be a leader in today's global marketplace, equipping you with the essential interpersonal, communication, and strategic analysis skills to thrive in business settings. You'll become an effective, holistic business professional with a foundational understanding of key business disciplines like:
Marketing
Finance
Accounting
Strategic communication
Ethical decision-making
Bachelor of Arts in Criminal Justice
When people hear "criminal justice," they likely first think of law enforcement. And, of course, law enforcement is a key facet of criminal justice—but it's so much more than that. Criminal justice is the system that is supposed to protect the most at-risk populations. At Wilson College Online, you can become an agent of social change and a protector of at-risk groups with the B.A. in Criminal Justice.
During the program, you'll learn the foundations of the criminal justice system and examine the system with an ethical and sociological lens. With a bachelor's in criminal justice from Wilson College Online, you'll be prepared for career opportunities like:
Parole officer
Paralegal
Victim advocate
Nonprofit manager
Legal assistant
U.S. Park Service ranger
Corrections officer
Law enforcement officer
Bachelor of Arts in Early Childhood Education
Early childhood is a critical stage of development in young learners' lives. Pre-K to elementary school students depend on thoughtful, impassioned teachers to give them the individualized attention they need to flourish both in the classroom and beyond.
Our B.A. in Early Childhood Education is designed for individuals to gain their teacher certification in Pennsylvania for the pre-K/elementary level. During your time in the program, you'll learn to:
Observe and teach young learners in both public and private school settings
Understand contemporary trends in early childhood education and how to apply them
Develop your skills as an educator based on current best practices
Bachelor of Arts in Entrepreneurship
Our Bachelor of Arts in Entrepreneurship program helps you develop the knowledge you need to create and maintain a business in the modern economy. No matter what industry you're looking to impact, you'll get a strong foundation in subjects such as:
Accounting, finance, and budgeting
Marketing and public relations
Communication, management, and working in teams
Writing and outlining an effective business plan
Setting smart and achievable goals
Project planning and execution
Bachelor of Arts in Finance
As the world becomes more interconnected and business becomes even more globalized, the need for finance experts will continue to grow. In fact, the U.S. Bureau of Labor Statistics predicts a 9% growth in finance careers by 2031. In Wilson College Online's B.A. in Finance program, you'll develop deep financial acumen as well as the planning, management, and analytical skills that will make you a desirable and modern financial expert. With a finance degree in hand, you'll open yourself to career opportunities like:
Loan officer
Financial adviser
Credit analyst
Investment banker
Stockbroker
Bachelor of Arts in Healthcare and Medical Humanities
When patients are seen as more than a list of symptoms and treated holistically, they have better health outcomes. Thankfully, medical organizations are embracing patient-centric care that aims to treat the whole person, not just their illness. The B.A. in Healthcare and Medical Humanities will allow you to develop a deep sense of empathy and awareness around the emotional and personal impacts of healthcare so that you can better help both patients and practitioners.
Through online lesson plans and experiential coursework, you'll:
Develop interpersonal communication skills
Learn to build more personal patient-provider relationships
Analyze patient needs from a sociocultural perspective
Understand how to manage stress
Practice self-reflection
Bachelor of Arts in Liberal Studies
You don't have to confine yourself to the curriculum of a traditional degree. In Wilson College Online's B.A. in Liberal Studies program, you can choose from a wide variety of courses to construct a degree specifically tailored to your learning goals.
The liberal studies degree empowers you to take control of your education, with professors who encourage you to think critically about your goals and help you create a course load that will truly help you achieve your dreams. As a liberal arts student, you can take courses focused on areas like:
The analysis of social ideas and artifacts
Working within human communities
Scientific reasoning and the natural environment
Professional communication
Leadership models and practices
Licensed Practical Nurse to Bachelor of Science in Nursing (LPN to BSN)
Our online LPN to BSN program is specifically designed to build upon your experience as an LPN to give you a more effective and efficient nursing education. You'll develop the clinical skills to have an even greater impact on patients all while advancing your career and increasing your earning potential. The flexible online format even allows you to keep your current job as you earn your degree and prepare for the NCLEX. You won't have to put your career on hold as you learn to:
Put evidence-based research into practice
Treat the whole patient with an emphasis on holistic care
Communicate and make meaningful connections with patients and their families and - other healthcare professionals
Identify current trends and issues in the nursing field and how they can be addressed
Please note that an LPN license is required for admission.
Bachelor of Arts in Psychology
Understanding people's decision-making processes is a highly underrated skill with applications in nearly all industries. Wilson College Online's B.A. in Psychology will help you develop a deep understanding of people's behaviors and how they make their decisions from a scientific and neurological perspective, allowing you to make better, more informed decisions in a variety of settings.
Whereas many assume psychology is a field reserved for mental health specialists, we view psychology as a widely applicable field of study and show our students how psychology can help you be a better, more empathetic professional in fields like:
Health and human services
Operations management
Human resources
Marketing
Strategic communications
Bachelor of Arts in Special Education
Our B.A. in Special Education program will give you a foundational understanding of inclusive pedagogies that can help you create more welcoming and supportive learning environments for students with learning challenges. By the time you graduate, you'll be well-versed in key special education topics like:
Child cognitive development
Educational psychology
Early intervention for children with disabilities
Foundations of autism
Parental collaboration and communication
Bachelor of Arts in Strategic Communications
Our online B.A. in Strategic Communications program is highly customizable so you can specialize your coursework in a field that interests you most—whether that's digital communications, graphic design, or the humanities, to name a few. Regardless of the specific courses you take, your degree will cover three core pillars:
Familiarity with the field of media studies, the history of media, and key laws and regulations around the industry
Proficiency in digital design, including working knowledge of key software used in marketing and advertising
Expertise in strategic communications with a demonstrable mastery of oral and written communication and theories in marketing
RN to BSN
Without a bachelor's degree in hand, your nursing career can feel limited. If you've already earned a nursing license, the RN to BSN program at Wilson College Online will provide you with the skills to advance your career in as little as 18 months. Our flexible, asynchronous courses will allow you to earn your BSN without having to put your current job aside. You'll even develop soft skills you can immediately apply to giving more holistic patient care in your day-to-day role.
Our BSN program will prepare you for career advancement by adhering to the following national standards:
Essentials of Baccalaureate Education for Professional Nursing Practice
Recommended Baccalaureate Competencies and Curricular Guidelines for the Nursing Care of Older Adults
Quality and Safety Education for Nurses competencies
American Nurses Association Code of Ethics
The TIGER Initiative
Please note that an RN license is required for admission.
Get Your Degree While You Work
The next class start date is approaching. Don't wait to apply!
Our flexible, asynchronous online degrees can help you advance your career on terms that make sense for you.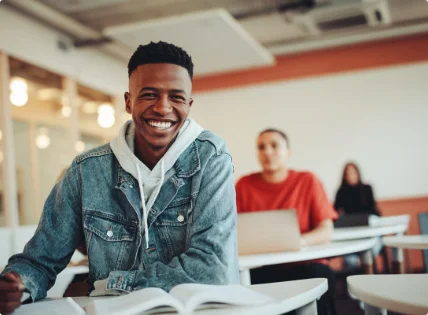 Sense of Belonging
Wilson College Online maintains a steadfast commitment to accessible and inclusive education. We welcome you and all of your responsibilities. Whether you're a single parent, working professional, first-time student, or returning learner, you belong here.
What Sets Wilson College Online Apart
Robust Career Support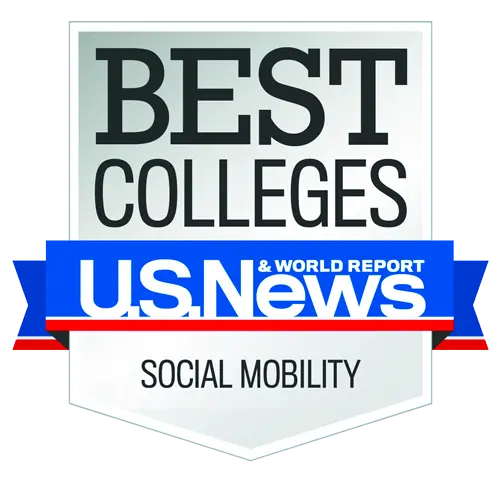 U.S. News Top Performer on Social Mobility
Wilson College features a 13:1 student-to-faculty ratio.
About Wilson College
Initially founded as an all-women's college in 1869, Wilson College's mission is to empower students to be confident critical thinkers, creative visionaries, effective communicators, honorable leaders, and agents of justice in their communities. Across all programs and fields of study, the College is fiercely committed to and passionate about providing student-centric education and individualized attention, ensuring all students succeed.