How to Become a Digital Marketing Manager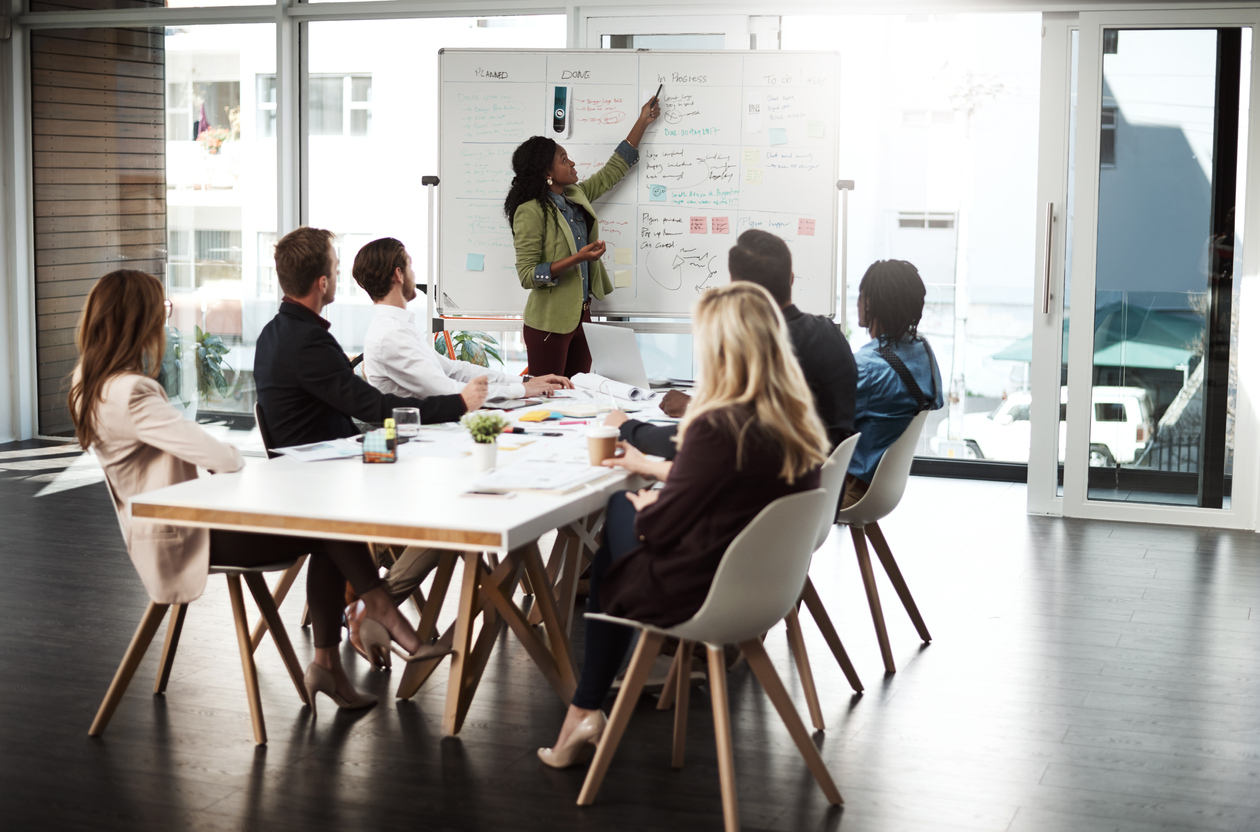 How to Become a Digital Marketing Manager ¶
Cultivating a strong online presence has become more and more essential to companies' success. As consumers increasingly rely on the internet for everything from online shopping to their career development and social connections, making an impact in the digital world can be vital to businesses of all kinds.
Individuals researching how to become a digital marketing manager will find that earning a relevant degree, such as a Bachelor of Arts in Strategic Communications, can be an excellent first step that provides them with the knowledge and skills they need to help companies shape their image, reach a wide range of consumers, and, ultimately, increase their revenue.
What Does a Digital Marketing Manager Do? ¶
Digital marketing campaigns are an increasingly important way for companies to showcase themselves and their products to the public. Digital marketing managers are the professionals who oversee the conception, planning, and implementation of these campaigns, which can include components such as website-based advertising, social media marketing, and content creation.
Digital marketing managers need to identify, analyze, and capitalize on market trends in order to create eye-catching and compelling campaigns that promote their company's products or services. This can involve coordinating with other advertising and marketing professionals, analyzing data and writing reports on the success of different products, evaluating website traffic or customer responses, and creating design concepts for campaigns that stay within a company's marketing budget.
Steps to Become a Digital Marketing Manager ¶
Learning how to become a digital marketing manager means learning what makes a good candidate for the job. Many companies look for candidates who have a balance of both a well-rounded education and a versatile skill set to take on leadership and managerial marketing roles. Following are some of the steps and best practices required for building a successful career in digital marketing.
1. Earn a Degree ¶
The right digital marketing strategies can make all the difference in the success or failure of a company. Knowing how important these campaigns are, many companies want candidates with a strong educational foundation such as a bachelor's degree in business, marketing, communications, or a related field.
For individuals interested in coveted roles in large or growing industries and organizations, holding a bachelor's degree proves to businesses that they have the knowledge and skills needed to shape successful marketing strategies. Additionally, earning an advanced degree such as a Master of Business Administration (MBA) with a concentration in marketing can be an excellent way for bachelor's degree-holders to prepare for senior-level roles in their organization.
2. Develop Key Skills ¶
Careers in marketing require a diverse skill set that capitalizes on both the creative and administrative aspects of the work. Digital marketing managers are the visionaries behind campaigns as well as the planners and organizers who schedule, strategize, and budget for them. These tasks require a versatile set of skills including:
Strategic and creative thinking: Each campaign is structured around a goal, whether that is to increase sales for a product or service, build a company's reputation, or expand a brand's customer base. Digital marketers must be able to design campaigns geared toward reaching that goal.
Problem-solving: Every marketing project has its ups and downs. Skilled digital marketers are able to evaluate problems as they arise and effectively implement solutions.
Communication: Marketing campaigns often require coordination among multiple departments. Learning how to work with other managers and team members is essential to a campaign's success.
Technical skills: Digital marketing requires candidates to be familiar with multiple programs and technologies to complete their daily tasks. Digital marketers must know how to use a variety of programs, from design programs to those that collect and analyze a company's data.
Time management and organization: Implementing digital campaigns effectively is often a very time-sensitive endeavor. Digital marketing managers must have strong organizational skills to ensure projects meet their deadlines and budgetary constraints.
3. Gain Work Experience ¶
Digital marketing is not a one-size-fits-all endeavor, making it essential that digital marketing managers learn about their industry prior to designing campaigns. To gain this experience, individuals can seek out work placements, internships, or projects modeled after real-world scenarios and campaigns. For most digital marketing professionals, the path to senior or leadership roles requires an accumulation of workplace experience, starting from entry-level positions, to develop the practical skills they need.
4. Obtain Certifications ¶
Pursuing professional certifications can both show employers that a candidate is invested and highly proficient in digital marketing, and provide individuals with an opportunity to hone their skills and gain specialized technical knowledge in their field.
Whether they are looking to specialize and advance in their career or transfer to digital marketing from another field, professionals can choose to obtain certifications and specializations as a way to take control of their career trajectory.
Popular certifications for digital marketing managers include:
The American Marketing Association's (AMA) professional certified marketer in digital marketing or professional certified marketer in marketing management
Google Digital Garage's fundamentals of digital marketing
YouTube's certification
Meta's Blueprint certification
Microsoft's advertising certification
Digital Marketing Manager Salary and Job Growth ¶
Jobs specializing in online marketing and promotions are on the rise. As companies recognize the impact a strong online presence can have on their bottom line, they are turning to digital marketing experts to help them capitalize on opportunities to build their business through websites, social media, and e-marketing.
The median annual salary for digital marketing managers was approximately $71,500 as of March 2023, according to the compensation website Payscale. Overall employment of advertising, promotions, and marketing managers is projected to grow by 10% from 2021 to 2031, which is faster than the national average growth projected for all occupations, according to the U.S. Bureau of Labor Statistics.
Create a Fulfilling Career in Digital Marketing ¶
Marketing careers are a great way for creative individuals to make an impact in the business world while doing work they love. Through digital marketing, professionals can help companies build effective, aesthetically pleasing, and innovative marketing campaigns that will build their business online. By learning how to become a digital marketing manager, individuals have the opportunity to build a fulfilling and creative career in business.
Pursuing a degree such as the Bachelor of Arts in Strategic Communications from Wilson College Online can be a key step for individuals interested in pursuing a career in marketing. Wilson College Online's fully online program provides students with a background in media studies, digital design, and communications through small class sizes and an attentive faculty. Discover how you can reach your personal and professional goals with a career in digital marketing.
Sources:
American Marketing Association, "What Is Digital Marketing?"
Indeed, "26 Digital Marketing Certifications to Improve Your Resume"
Indeed, "What Does a Digital Marketing Manager Do and How to Become One"
Investopedia, "Digital Marketing Overview: Types, Challenges, and Required Skills"
Payscale, Average Digital Marketing Manager Salary
U.S. Bureau of Labor Statistics, Advertising, Promotions, and Marketing Managers