5 Careers in Social Media Marketing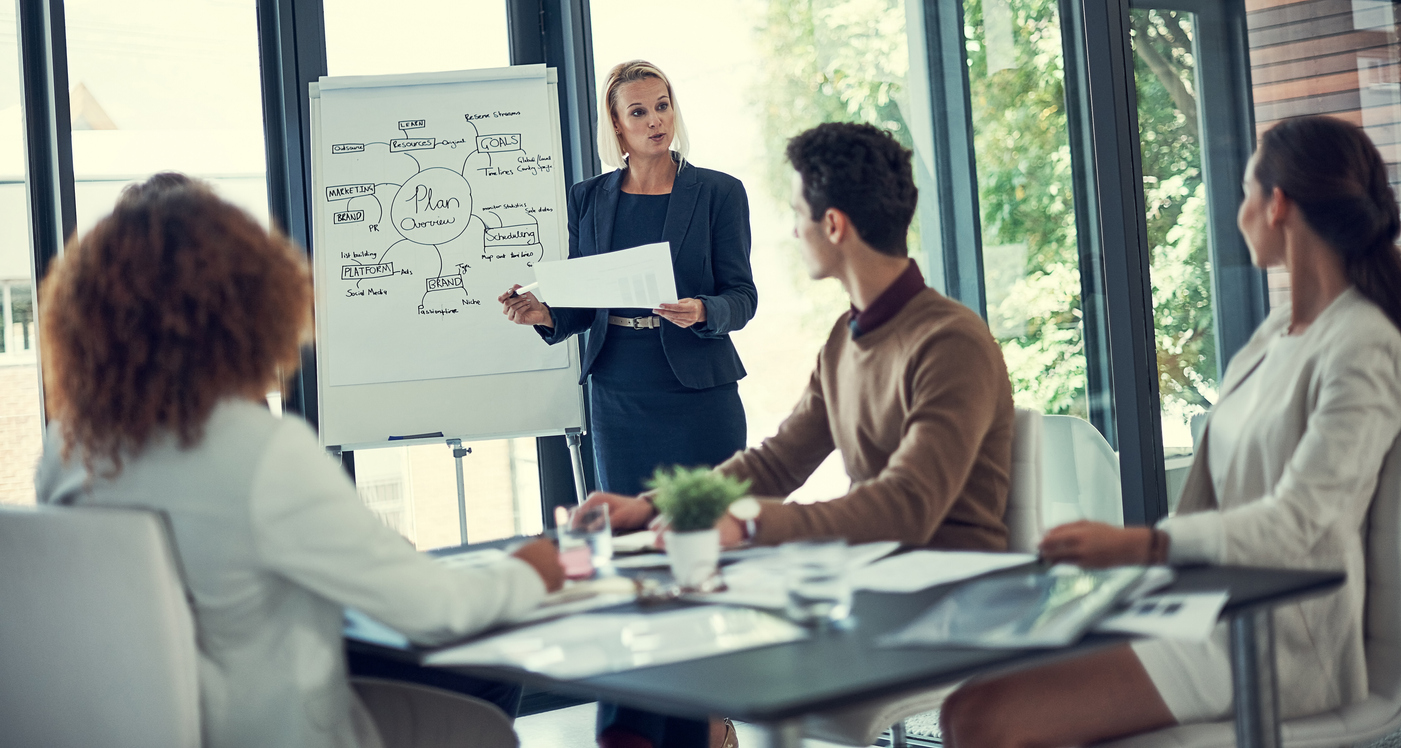 5 Careers in Social Media Marketing ¶
Companies and organizations worldwide look to marketing professionals to help them make an impact. As the world of business continues to shift online, an increasing number of professionals are pursuing careers in social media marketing so they can be at the forefront of companies' efforts to enhance their brand's reputation, create content that keeps pace with current trends, and find new ways to reach and engage consumers.
For those looking to build a career in social media marketing, earning a relevant degree, such as a bachelor's degree in strategic communications, can be a great way to learn how to merge knowledge of the media landscape with the tried and true tools and strategies of business marketing. By combining creativity with an understanding of the world of business, graduates have the opportunity to build a fulfilling and exciting career in marketing.
What Is Social Media Marketing? ¶
Social media marketing refers to all aspects of marketing that focus specifically on online social media platforms. Where companies used to rely on word of mouth, the local community, or traditional media outlets to promote their businesses, the growth and popularity of social media platforms like Facebook, Twitter, and Instagram have increased demand for digital marketing services as an essential part of marketing campaigns to reach a wider customer base.
Careers in social media marketing focus on helping businesses and organizations grow their presence and engagement on social media platforms, leveraging the opportunities provided by these platforms to increase their brand's recognition and connect with consumers.
Responsibilities of social media marketing professionals can involve creating content, analyzing data and customer engagement, building and implementing marketing strategies, designing ad campaigns or promotions, recommending representation or brand ambassadors, or overall brand management.
5 Social Media Marketing Careers and Salaries ¶
Implementing social media marketing strategies requires the combined efforts of a variety of media professionals, and these five examples of careers in social media marketing reflect that variety.
1. Social Media Specialist ¶
Marketing campaigns come in multiple forms. Within online marketing, professionals can specialize in areas such as affiliate marketing, email marketing, or pay-per-click advertising. Social media specialists focus their promotional strategies solely on social media platforms and the virtual networks and communities that populate them.
Often working under the direction of a social media manager, social media specialists generate digital marketing strategies focused on creating content to be posted on various social media platforms. Social media marketing specialists had a median annual salary of approximately $48,500 as of February 2023, according to Payscale.
2. Social Media Analyst ¶
One of the most crucial aspects of building a successful career in social media marketing is understanding what works and what doesn't to identify trends in the market. Social media analysts specialize in collecting, understanding, and making recommendations based on an organization's data.
From navigating social media algorithms to tracking content reach, audience engagement, or the correlation between marketing campaigns and sales, data analysis plays a fundamental role in business decision-making. Social media analysts had a median annual salary of approximately $56,400 in March 2023, according to Payscale.
3. Social Media Strategist ¶
Brands set marketing goals to accelerate growth. Meeting those goals requires the expertise of social media strategists and digital campaign managers who devise the approaches a company will take to make their campaigns stand out.
Through an understanding of past and present consumer trends, strategists determine the specifics about a campaign, such as what its theme or direction will be, the type of promotional media they'll use, the promotional schedule, and how to tailor the campaign to each social media platform and its audience. Social media strategists had a median annual salary of approximately $58,400 as of March 2023, Payscale reports.
4. Social Media Marketing Manager ¶
Handling a company's social media program, social media marketing managers are responsible for a wide range of tasks. Depending on the size of their organization, social media marketing managers may be responsible for marketing analysis, strategies, and content creation themselves, or, in larger organizations, they may perform a management role delegating to a team of social media professionals.
Marketing managers look at the bigger picture and overall success of different campaigns and strategies to identify ways to reach a wider audience, and then communicate specific goals to team members based on their analysis. According to Payscale, the median annual salary for social media marketing managers was approximately $58,400 as of March 2023.
5. Brand Manager ¶
As senior-level marketers, brand managers oversee a brand's overall marketing strategy.
Whether they work for a corporation with a number of brands or a company with only one, brand managers direct a wide array of functions, and individuals serving in many other social media roles — such as analysts, strategists, specialists, and content creators — report to them.
The strategic decisions that brand managers make can have a direct impact on a product's or company's success, so candidates for the role often are required to have an advanced degree and extensive work experience. Marketing managers had a median annual salary of approximately $78,700 as of March 2023, according to Payscale.
How to Pursue a Career in Social Media Marketing ¶
The social media landscape is constantly changing and evolving to respond to new trends, emerging platforms, and the preferences of different generations. Building a career in social media marketing requires individuals to have both a strong foundation in traditional marketing and an understanding of technology industry innovations.
Pursuing a career in social media marketing often requires a combination of both workplace experience and a higher education in a related field. Many organizations look for candidates who have taken the following steps:
Completed an internship
Advanced through entry and midlevel roles
Worked as a social media marketing assistant
Earned a bachelor's level degree or higher in a field such as strategic communications or business administration
Obtained industry-related certifications in areas such as marketing, search engine optimization, data analysis, web design, or content creation
For those looking to pursue coveted senior-level roles in large or influential organizations, building a well-rounded foundation can be an essential part of climbing the industry ladder.
Create a Bright Future in Social Media Marketing ¶
Careers in social media marketing offer the unique opportunity to build a future that thrives on creativity and innovation. In a field that is constantly growing and adapting to keep up with business and consumer trends and the advent of new apps and marketing tools, the demand for media-savvy communications strategists is on the rise nationwide.
Earning a relevant degree such as the Bachelor of Arts in Strategic Communications from Wilson College Online can be a great way for students to build a strong foundation in business and communication principles before entering the workforce. An online program that combines the pillars of media strategy, digital design, and communications with small class sizes and the expertise of attentive faculty, the B.A. in Strategic Communications program was designed to prepare you for the challenges of the real world.
Discover how you can prepare for a career in social media marketing with a degree from Wilson College Online.
Sources:
Betterteam, Social Media Specialist Job Description
Indeed, "How to Become a Social Media Manager (Step-by-Step Guide)"
Indeed, "What Does a Social Media Analyst Do? (With Duties and Skills)"
Investopedia, "Social Media: Definition, Effects, and List of Top Apps"
Investopedia, "Social Media Marketing (SMM): What It Is, How It Works, Pros and Cons"
Payscale, Average Brand Marketing Manager Salary
Payscale, Average Social Media Analyst Salary
Payscale, Average Social Media Marketing Manager Salary
Payscale, Average Social Media Marketing Specialist Salary
Payscale, Average Social Media Strategist Salary
U.S. Bureau of Labor Statistics, Advertising, Promotions, and Marketing Managers