Guide to Working as a Freelance Medical Writer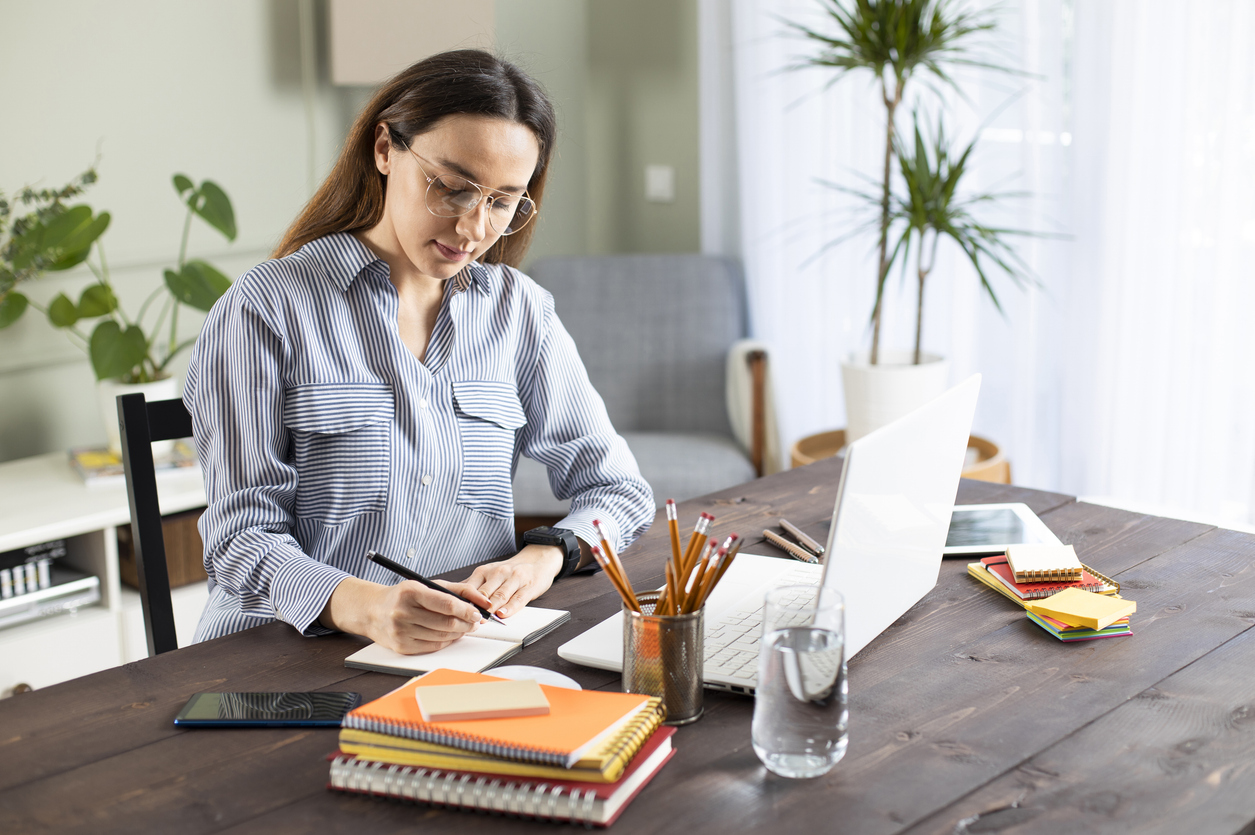 Guide to Working as a Freelance Medical Writer ¶
While most healthcare professionals work in clinical settings, freelance medical writers often work from home. Medical writers serve a critical function by communicating healthcare information to the public. But that's not all medical writers do. They also write Food and Drug Administration regulatory submissions, healthcare grant proposals, medical policy documents, and many other types of healthcare-related materials.
Medical writers benefit from high demand. According to an April 2023 market report from Market.us, the global medical writing market is predicted to surge into a $9.4 billion industry by 2032. But breaking into the medical writing field requires specialized training and experience. For example, a nursing degree, such as a Bachelor of Science in Nursing (BSN) meets the requirements for many medical writing jobs.
What Do Freelance Medical Writers Do? ¶
The field of medical writing encompasses diverse topics and media. Medical writers communicate new research to the public, create training documents for healthcare professionals and edit medical reference documents. They work for media companies, healthcare organizations, advertising agencies, and pharmaceutical companies.
Jobs in healthcare communications typically require clinical training, healthcare experience, and strong writing abilities. Medical writers also frequently draw on their research skills. Depending on their focus area, freelance medical writers may explain complex medical topics to people without a background in healthcare or write regulatory documents that require a precise understanding of medical procedures or equipment.
How to Become a Medical Writer ¶
Medical writers bring several years of education and experience to their roles. After earning a healthcare degree and gaining clinical experience, prospective medical writers must consider their focus area, create a writing portfolio, and find medical writing jobs. The following guide on how to become a medical writer walks through the most common steps.
Step 1: Earn a Medical Degree ¶
In general, freelance medical writers need a medical degree. Depending on the role, clients might look for writers with a degree in nursing, physical therapy degree, or a related field. After completing a healthcare program, freelance medical writers benefit from experience in their field. For example, a nurse manager can write authoritatively about leadership skills in nursing.
Step 2: Choose a Focus Area ¶
Medical writers create content for pharmaceutical companies, government agencies, advertising firms, and medical education organizations. They write material aimed at healthcare specialists, medical equipment companies, and readers with no medical training.
As part of the process for how to become a medical writer, professionals must choose a focus area. That could include writing grant proposals, drafting continuing education materials, or crafting policy documents and white papers. Many medical writers also write for the general public. Prospective freelance medical writers should consider content, specialization, and audience before building a writing portfolio.
Step 3: Create a Writing Portfolio ¶
Healthcare professionals need a writing portfolio to apply for freelance medical writing jobs. Before putting together a portfolio, prospective medical writers can benefit from reading medical writing in their focus area. An early writing portfolio can include content written in a healthcare context, such as nursing reports or a professional nursing project. As medical writers gain experience, they can add abstracts, articles, white papers, or other material to their portfolios.
Step 4: Look for Medical Writing Jobs ¶
Medical writers find jobs on freelance platforms, via online job boards, and through networking. In addition to medical writing jobs, job seekers can look for postings for medical editors, scientific writers, regulatory writers, and healthcare journalists. Joining a professional association such as the American Medical Writers Association (AMWA) can also offer career and networking opportunities.
Freelance Medical Writer Resources ¶
Professional associations and training programs help medical writers break into the field and advance their careers as freelancers. Here are some valuable resources for freelance medical writers:
American Medical Writers Association ¶
A professional association for medical writers, AMWA offers educational content, career tools, and resources. AMWA's freelance directory helps entry-level and experienced freelance medical writers find jobs.
Association of Health Care Journalists ¶
The Association of Health Care Journalists (AHCJ) offers valuable resources for healthcare journalists. The association runs a freelancer center with information on pitching stories, how to run a freelance business, and organizations that hire healthcare journalists.
How Much Does a Freelance Medical Writer Make? ¶
The earning potential for medical writing jobs varies widely. Freelance Writing estimates that hourly rates for medical writers range from $30 per hour to $180 per hour. Rates depend on several factors, including the client, the project, and the scope. For example, assignments on complex, technical topics often pay a higher rate.
Freelance medical writers made a median annual salary of $77,500 per year, according to May 2023 data from Payscale. Healthcare professionals can also freelance on the side while working. For example, an RN might become a freelance medical writer but continue working as a nurse.
Launch Your Medical Writing Career With A BSN From Wilson College Online ¶
Working as a freelance medical writer can be fulfilling and lucrative. Whether you're a current healthcare professional considering careers in medical writing or a writer thinking about adding medical training, you can launch a freelance medical writing career with the right education and experience. If you're an LPN ready to advance your expertise with a bachelor's degree in nursing, consider the LPN to BSN program at Wilson College Online. Find out how we can help you take the next step in your nursing career.
Sources:
American Medical Writers Association
American Medical Writers Association, "How Should I Set My Freelance Medical Writing Rates?"
American Medical Writers Association, "Resources"
American Medical Writers Association, "Ultimate Guide to Becoming a Medical Writer"
Association of Health Care Journalists
Freelance Writing, "Medical Writing — How Much Should I Charge For My Freelance Projects?"
Market.us, Global Medical Writing Market By Type (Clinical Writing, Regulatory Writing, and Other Types), By Application (Medical Journalism, and Other Applications), By End-User, By Region and Companies - Industry Segment Outlook, Market Assessment, Competition Scenario, Trends, and Forecast 2023-2032