How to Become a Nurse Manager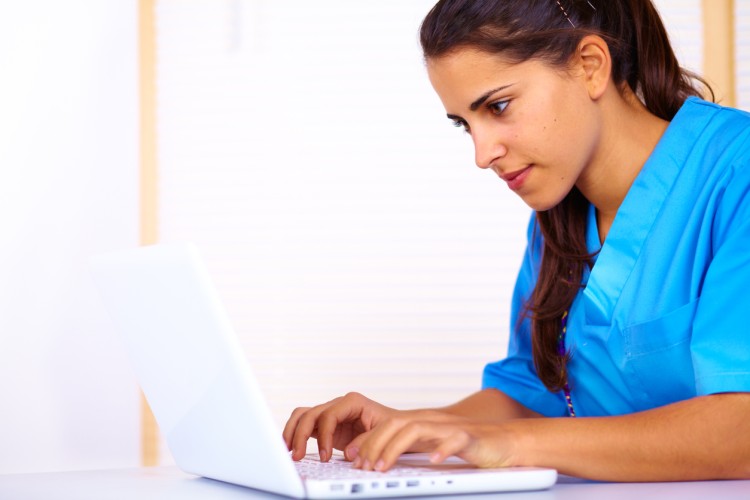 In a single day, a nurse manager might interview a potential team member, approve the quarterly budget, oversee a training session on best practices, and assess the progress of a patient treatment plan. With a staggering 56,600 job vacancies each year through 2031, as projected by the U.S. Bureau of Labor Statistics (BLS), nurse management offers a rewarding career path for current registered nurses (RNs). Students who want to learn how to become a nurse manager can begin by researching an accredited RN to MSN degree program, which can offer an excellent foundation for a leadership role in nursing.
What Does a Nurse Manager Do? ¶
A nurse manager oversees a nursing team and is responsible for ensuring that patients receive high-quality care. They also provide guidance and mentorship to nurses on their teams, help promote best nursing practices, and make certain that everyone follows the necessary standards, guidelines, and policies.
A 2019 article in Nursing Management describes some of the key areas of responsibility for a nurse manager:
Staff recruitment and hiring
Educational planning
Staff discipline
Conflict resolution
Negotiation
Budget management
Scheduling
Regulatory compliance
The actions of a nurse manager have a direct effect on other nurses, and in turn, on patients. A nurse manager's behavior can have a significant impact on patient and nurse satisfaction as well as on the frequency of medication errors, according to a 2021 article from BMC Health Services Research.
Steps to Become a Nurse Manager ¶
The process of advancing from a career as an RN to a position as a nurse manager takes time. In order to reach management status, nurses must first follow a series of clearly defined steps.
1. Earn a Degree ¶
At a minimum, a nurse manager must hold a Bachelor of Science in Nursing (BSN) degree, but a Master of Science in Nursing (MSN) offers job candidates an edge, and some employers may require an advanced degree. Taking courses in subjects like ethics, policy, and leadership can also prepare students for the challenges they will face in their future careers.
2. Develop Key Skills ¶
As part of their educational and professional experience, nurses can develop essential skills that will be vital to become nurse managers. These skills include:
Written and oral communication
Problem-solving
Data analysis
Advanced nursing practices
Collaboration and teamwork
Because a nurse manager is responsible for areas ranging from staff development to direct patient care, building these wide-ranging core abilities is of the utmost importance.
3. Gain Work Experience ¶
In order to properly supervise other nurses, it's important to first gain several years of work experience. Although the number of years required differs by employer, many healthcare facilities look for a minimum of five years of experience to be eligible for management positions.
4. Earn Certifications ¶
In addition to an MSN degree, a nurse manager must also complete one of two certification exams. As described by the American Nurses Credentialing Center, the exam options are as follows:
Nurse Executive Certification (NE-BC): The NE-BC is appropriate for nurses who hope to oversee a single team of nurses and staff, with a focus on daily operations, staffing, and employee performance.
Nurse Executive, Advanced Certification (NEA-BC): Nurses who aspire to manage larger teams may want to take the NEA-BC, which covers topics like finance, resource management, and system integration in addition to the material included on the NE-BC.
Each certification exam includes a series of 150 questions. Prospective nurse managers must also provide verification of their education and renew their certification every five years.
Nurse Manager Salary and Job Outlook ¶
Nursing as a whole can be an extremely promising field. Moreover, nurses in management positions are especially well-positioned in terms of financial success and job security.
Salary ¶
Nurses seeking to expand their earning potential can benefit greatly from earning an RN to MSN degree and becoming nurse managers. As of 2021, the median annual salary for an RN was $77,600, according to the BLS. While this salary is well above the median for all occupations, it is significantly lower than the median earnings reported for nurse managers, which was $101,340.
The amount of money that a nurse manager can expect to make varies based on employer type. For example, in 2021, nurse managers working in nursing and residential care facilities earned a median salary of $83,550 a year, according to the BLS. In contrast, those employed by hospitals had median earnings of $119,450 annually.
Job Outlook ¶
The demand for medical and health services managers, including nurse managers, will likely be high over the next several years. The projected growth rate through 2031 is 28%, which the BLS indicates is much faster than average. This rapid growth is due in part to the number of nurses planning to leave the workforce. More than 20% of all nurses plan to retire by 2025, according to a 2020 survey by the National Council of State Boards of Nursing.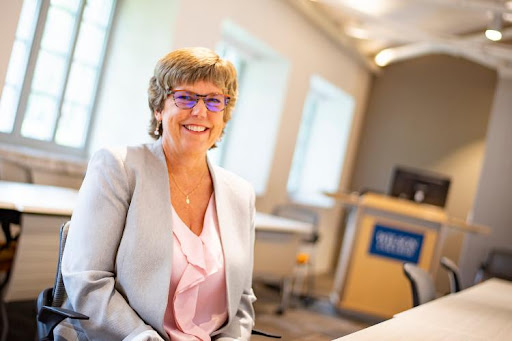 Julie Beck, professor of nursing at Wilson College.
Discover the Potential for Advancement With an RN to MSN Degree ¶
Earning an advanced nursing degree can help students qualify for leadership positions. With ample nurse management opportunities on the horizon, RNs can earn their degrees more quickly with an RN to MSN degree from Wilson College Online. "Furthering your nursing education will also bring breadth and depth to your current practice," according to Julie Beck, professor of nursing at Wilson College Online. RNs can expand their knowledge of advanced nursing practices, ethics, policies, and healthcare informatics and develop skills to better serve their patients and nursing teams. Discover how to become a nurse manager by exploring the RN to MSN program at Wilson College Online.
Sources:
American Nurses Credentialing Center, "Our Certifications"
BHC Health Services Research, "Relationships Between Nurse Managers' Work Activities, Nurses' Job Satisfaction, Patient Satisfaction, and Medication Errors at the Unit Level: A Correlational Study"
National Council of State Boards of Nursing, "The 2020 National Nursing Workforce Survey"
Nursing Management, "Nurse manager job satisfaction and retention"
U.S. Bureau of Labor Statistics, Medical and Health Services Managers U.S. Bureau of Labor Statistics, Registered Nurses