Career Opportunities for Healthcare and Medical Humanities Majors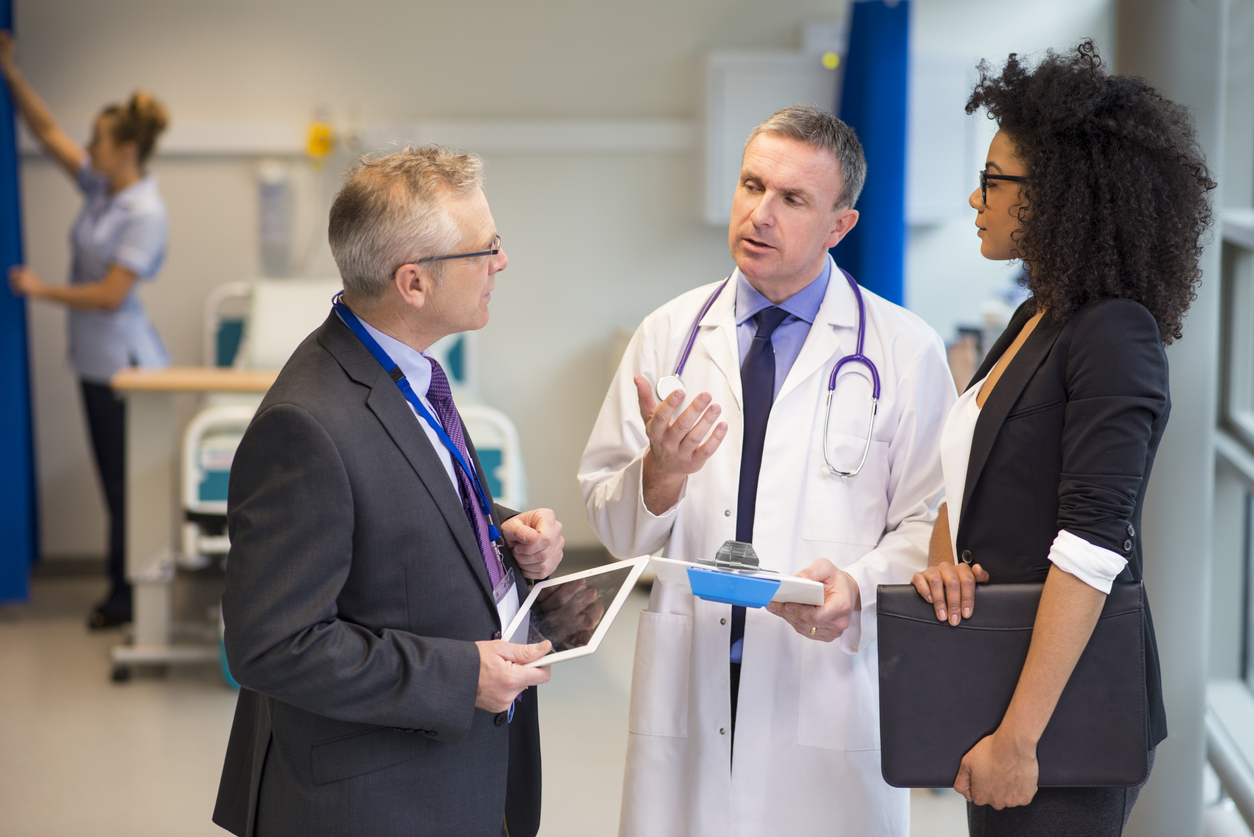 Career Opportunities for Healthcare and Medical Humanities Majors ¶
Students interested in a career working in the non-clinical side of the healthcare industry should consider the value of a healthcare and medical humanities bachelor's degree. It provides a unique blend of practical skills and ethical values as they relate to patients' health needs. 
In this course of study, students focus on a humanistic approach that covers a holistic view of medicine: one considers the whole person, including ethical, social, and spiritual aspects as they relate to caregiving, health, and illness itself. Career opportunities for healthcare and medical humanities majors are extensive and varied. As more people explore a holistic view of health and wellness, an education in this field can be an ideal path to a rewarding career.
What You Will Learn in a Healthcare and Medical Humanities Program ¶
Healthcare and medical humanities majors study a wide range of topics that relate to the overall healthcare and medical industries. Some courses that make up this type program often include:
Global Health: A focus on global health theory and concepts, including sanitization and food security, and how public health policy differs in other countries
Interpersonal Communications: A study of psychological, cultural, environmental, and socioeconomic factors that directly impact communication and how to use available tools to improve communication behavior
Introduction to Psychology: A course focused on biological foundations for behavior and cognition, including entry-level insight into learning, perception, emotion, motivation, and other factors
Introduction to Sociology: A course that looks at the science behind behavior and cognition, including topics such as lifespan development, social interactions, and the biological functions that relate to cognitive and behavioral abnormalities
Death and Dying: A study of the religious beliefs and practices that surround death and dying, and how this information should inform caregivers in a range of fields
Bioethics: Focuses on the ethical issues in biological sciences as well as medical technology, such as stem-cell research, genetic engineering, cloning, and abortion
Healthcare Ethics: Explores ethical issues that impact both domestic and international healthcare
Topics of study often focus on understanding what health and illness are and how they impact both individuals and communities. A sociocultural context helps to showcase the diversity in medical and healthcare industries alongside elements like cultural and ethical sensitivity. Some programs include a research or service project that can offer real-word experience in the field.
Where Do Healthcare and Medical Humanities Majors Work? ¶
Healthcare and medical humanities majors work in a range of fields and in numerous positions. This can include working in pharmacies, medical centers, hospitals, or surgical centers. Some also perform in public health departments; developing policy, providing insight into the cultural diversity of the region, and ensuring ethical considerations are recognized and followed.
Some professionals also work in rehabilitation programs that address mental health, physical health, and substance use disorders. Others work in healthcare practices or community health programs, or as educators in the field.
What Can You Do with a Healthcare and Medical Humanities Degree? ¶
Before choosing an educational path, it's worth considering possible careers. Below are some options that healthcare and medical humanities majors can pursue.
Social Worker ¶
Social workers are present in various medical and healthcare facilities in most communities. They help people work through challenges impacting not just their health, but their everyday life. They may work in child welfare and human service agencies, hospitals, schools, or public administration. (A B.A. in Healthcare and Medical Humanities can be a first step in a career in this field, but many states require a Bachelor of Social Work or a bachelor's in a related field, and a Master of Social Work.)
The U.S. Bureau of Labor Statistics (BLS) reports the 2021 median pay for social workers was $50,390. Job outlook for this field is impressive, with an expected increase in job openings of 9% between 2021 and 2031—a net gain of 64,000 job opportunities.
Healthcare Administrator ¶
Some healthcare and medical humanities majors may elect to work in healthcare administration as medical and health service managers. This work often involves coordinating and managing the business aspects of a healthcare practice or facility. This can mean overseeing staff, directing business-related decisions, and planning for the institution's financial well-being. Those who work in this field may work in healthcare facilities as well as group medical practices or nursing homes.
The BLS reports in 2021, the median pay for medical and health service managers was $101,340 per year. There's significant demand for qualified individuals, with expected job growth of 28% between 2021 and 2031—a net gain of 136,200 positions.
Community Health Worker ¶
Community health workers and health education specialists are another prospective option for healthcare and medical humanities majors. Their jobs entail teaching people about health and illness. Typically, they focus on educating people about how to remain healthy, including teaching healthy behaviors and habits. Community health workers may work in hospitals and government agencies, often within communities. They also may be a part of nonprofits that make it their mission to encourage fitness and healthy lifestyles.
The BLS reports health education specialists and community health workers earned a median income of $48,860 per year in 2021. Job growth is strong, with an expected increase of 12% between 2021 and 2031. That means an additional 15,200 jobs in the field.
Medical or Pharmaceutical Sales ¶
For those with a sales-oriented skillset, working as a medical or pharmaceutical representative may be a good option. These professionals typically work for manufacturers or specialized medical providers to sell products and services to businesses, including healthcare practices, hospital systems, and other organizations. Their job is often to showcase the benefits of a product, increase sales relationships through networking, and build profits for the company.
The BLS states wholesale and manufacturing sales reps had a 2021 median pay of $62,890. Job growth between 2021 and 2031 is projected to be 4%, which is slightly lower than the labor market as a whole—but still means a need for an additional 63,300 workers in the field.
Take a Step Toward Your Future at Wilson College Online ¶
For those who are ready to embrace a challenging but rewarding career path as a healthcare and medical humanities major, the first step is education. The Wilson College Online Bachelor of Arts in Healthcare and Medical Humanities provides an ideal path with its innovative program design and comprehensive teaching. Students can customize their education with a wide range of electives as a part of their degree journey.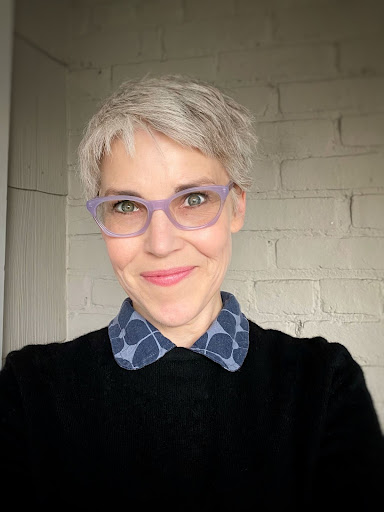 Melanie Gregg, associate professor of humanities at Wilson College.
"Graduates of the healthcare and medical humanities program will be driving change in clinical, educational, legal, political, social, and community settings across the nation, working towards equitable, empathic, culturally competent, holistic care for all," says Melanie Gregg, associate professor of humanities at Wilson College. 
"Graduates, in their rich diversity of professional capacities, will be prepared to serve as the vital communicator between patients and providers, families and healthcare administrators, communities and policy makers, educators and students, and the list goes on. The humanistic skills at the heart of Wilson's healthcare and medical humanities program serve our students and graduates not only in their work as agents of justice to better healthcare systems and communities of care, but also as collaborative critical thinkers and problem solvers."
Learn more about the benefits of a career in healthcare and medical humanities today.
 Sources:
Health Humanities Consortium, Defining Health Humanities
U.S. Bureau of Labor Statistics, Social Workers
U.S. Bureau of Labor Statistics, Medical and Health Service Managers
U.S. Bureau of Labor Statistics, Health Education Specialists and Community Health Workers
U.S. Bureau of Labor Statistics, Wholesale and Manufacturing Sales Representatives