What Can You Do With a Business Management Degree?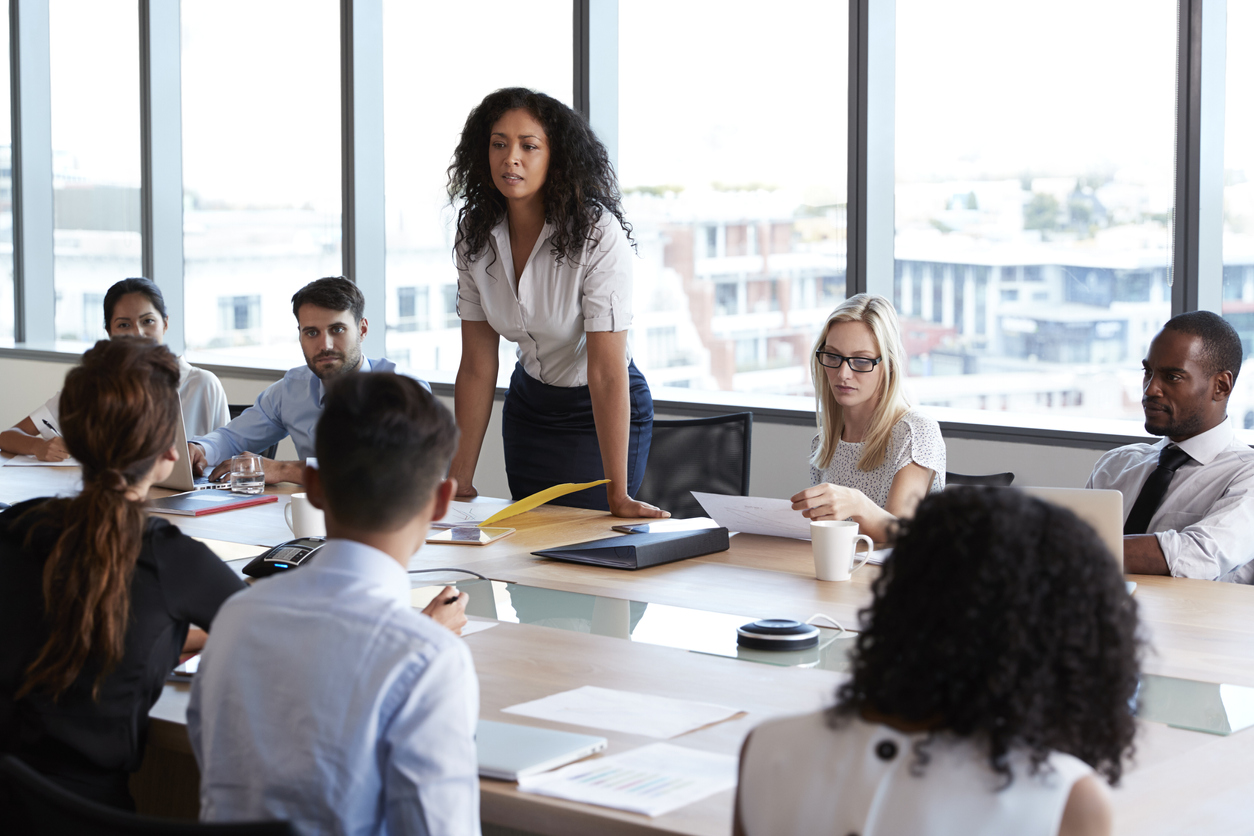 Organizations are constantly in search of qualified management personnel who can keep their operations running smoothly and profitably. In today's rapidly evolving global business environment, never has there been a greater need for dynamic business management professionals who know what it takes to lead, motivate, and strategize.
Pursuing a bachelor's degree in business management can be a meaningful start for professionals aspiring to discover purpose-driven careers in management roles, as companies are increasingly looking to hire managers who have the advanced training to make an immediate impact.
What Is a Business Management Degree? ¶
A business management degree gives graduates a foundational understanding of key areas of business operations, including marketing, finance, and communications. The degree also equips students with the strategic insights and ethical perspective to lead internal teams, meet consumer demands, and optimize business processes.
So, what can you do with a business management degree? Practically every field needs quality business management professionals. Graduates who hold a business management degree often pursue careers in fields such as:
Accounting and finance
Human resources
Healthcare administration/management
Marketing
Public administration
Public relations
Nonprofit
What Jobs Can You Get With a Business Management Degree? ¶
A business management degree can set you up for long-term success, and experience in the field can only increase your earning potential. Business management professionals are always in demand for their ability to diagnose business issues and implement forward-thinking solutions that contribute to organizational objectives. Below are some jobs you could be positioned for following the completion of your business management degree.
Management Analyst ¶
Management analysts recommend ways to improve organizational processes to be more efficient, effective, and profitable. This career is a great fit for individuals who love solving complex problems, as management analysts often work across multiple departments to uncover inventive ways to improve business operations.
The median annual salary for management analysts was $93,000 in 2021, according to the U.S. Bureau of Labor Statistics (BLS).
Business Consultant ¶
Business consultants are hired in the startup or revitalization phase of business and use their expertise to help companies run more efficiently. These professionals often work for consulting agencies and collaborate with top-level business personnel to enact full-scale business initiatives.
The median annual salary for business consultants was $77,610 in 2022, according to Payscale.
Sales Manager ¶
Sales managers direct what's often referred to as the most important department of any organization: the sales team. A career as a sales manager requires sophisticated people skills, as these professionals are responsible for recruiting, hiring, and training new members of the sales staff. They also work with executives to set sales goals and analyze sales performance data.
The median annual salary for sales managers was $127,490 in 2021, according to the BLS.
Account Manager ¶
The account manager position is typically an entry-level position that requires managing relationships with specific customers inside a larger organization. Account managers often serve as the first point of contact for clients, making the position a great fit for individuals with strong communication skills. The position is a great starting point for anyone looking to progress quickly in the business management field.
The average annual salary for account managers was about $57,700 in 2022, according to Payscale.
Operations Supervisor ¶
Operations supervisors, who are also referred to as operations managers, plan, direct, and coordinate the operations of organizations across multiple departments or locations. This career often involves domestic or international travel. It requires strong organization skills to plan and execute large-scale administrative duties.
The median annual salary for operations supervisors was $97,970 in 2021, according to the BLS.
Business Management Degree Skills ¶
With a business management degree, students can develop leadership skills that are applicable the day they graduate, and decades later. Their unique blend of technical, communication, and problem-solving expertise makes them indispensable to any organization's strategic planning. After completing a business management program, students are equipped for the following capabilities:
Making Confident Decisions ¶
Apt and decisive decision-making is essential for organizations to thrive. Business management professionals are adept at turning challenges into opportunities by using critical and creative thinking. A business management degree provides you with specific strategies to solve complex problems and make informed decisions.
Leading Ethically and Effectively ¶
With workers' rights, sustainability, and social justice at the center of global conversations, businesses need to use their power for good. A business management degree helps students understand macro-level influences on business and how their companies can be a part of fostering positive change.
Understanding the Principles of Business ¶
Management professionals often work interdepartmentally. Therefore, managers need to have working knowledge of overarching business concepts in key areas such as marketing, finance, sales, and human resources so that they can help foster communication and collaboration between teams. A business management degree offers you the opportunity to become fluent in the language of business.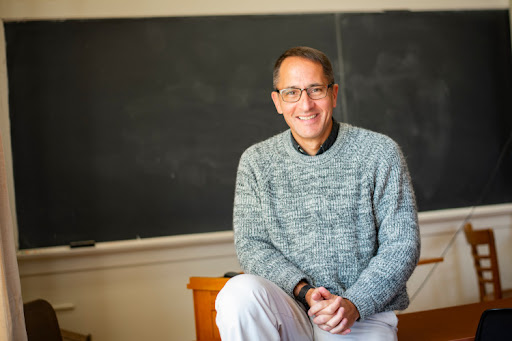 Timothy Russo, associate professor and director of business programs at Wilson College.
Find Out What You Can Do With a Business Management Degree ¶
In global business, the only thing that's certain is that change is imminent. That's why business management degree holders are so valuable to organizations across industries: They know how to lead and innovate in the ever-evolving business landscape. If you thrive on change and have an inclination to help organizations improve their operations, then an online Bachelor of Arts in Business Management degree from Wilson College could be a meaningful next step in your career.
"Wilson College students learn to focus on how businesses create value and contribute to the larger society," says Timothy Russo, associate professor and director of business programs. "We break down the myths that claim organizations are bad and greedy. Instead, we find the many ways that businesses cooperate with a broad range of stakeholders and competitors to make everyone better off."
Our flexible and affordable program is designed to help you become a key part of any organization's success for years to come. Learn more about becoming a business leader of the future.
Sources
Payscale, Average Account Manager Salary
Payscale, Average Business Consultant Salary
U.S. Bureau of Labor Statistics, General and Operations Managers
U.S. Bureau of Labor Statistics, Management Analysts