Mass Customized Learning: All You Need to Know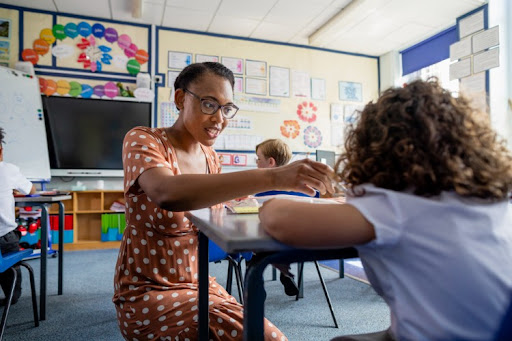 The American education system has a long-standing tradition of treating every learner the same, pushing students through a "factory model" that prioritizes overarching, depersonalized educational outcomes rather than meaningful engagement with learning material. Mass customized learning takes a different approach—creating a school structure that makes it possible to meet the needs of every learner, every day. In a national education system that's been entrenched in the factory model for decades, implementing the mass customized learning model is a challenge. However, for many educators, it's a worthy one—and education professionals with a Master of Mass Customized Learning (MMCL) degree are leading the way to a more student-centered education system.
Mass Customized Learning Definition ¶
Mass customized learning is an education model that rejects the prevailing assembly-line approach to schooling in favor of an uncompromisingly learner-focused model that encourages intrinsic motivation and challenge in students.
In the current education model, students of a specific age must learn specific things on a specific schedule. Teachers must also use specific materials and instructional methods, so students can pass specific tests on specific dates. If students pass those tests, the system labels them proficient.
Mass customized learning, on the other hand, empowers students to take control of their education. Students learn at the pace that's right for them. The material presented to them challenges them; it doesn't strain them. Perhaps most important, they make legitimate connections between what they're learning in the classroom and how it can be applied in real-world contexts.
Mass Customized Learning Degree Program Curriculum and Goals ¶
For educators interested in implementing mass customized learning in their own classrooms, schools, or districts, a master's degree can be a powerful tool to put principles into practice. During their time in a master's degree program, students will learn to do the following:
Promote a Vision of Education That's Intrinsically Motivating ¶
According to a 2020 study published in the journal Learning and Instruction, 75% of high school students reported having negative feelings about school. In fact, the most common emotions they used to describe their school experience were "stress" and "boredom." The mass customized learning model aims to better serve learners by allowing them to delve into subjects that truly interest them in ways that ignite their passion. For example, a student might be able to choose what book to read and make a video response, rather than every student reading the same book and writing an academic essay.
Deliver Instruction That Replaces the Outdated Model ¶
Industrial age learning models worked well—in the industrial age. However, in today's information age, students behave and learn very differently than they did several hundred years ago. Mass customized learning allows instructors to leverage technology and modern learning tools to create a system that listens to students and provides choice in pace based on individual needs.
Have a Social Understanding of Learning ¶
Every student comes into the classroom with a unique and complex background. For students to feel comfortable, confident, and heard in the classroom, they need to feel supported by their instructors. That means instructors need to engage in discussion about what interests students, make technology available for them to explore those interests, and give meaningful feedback that students can apply to their work going forward.
Benefits of Earning a Master's Degree in Mass Customized Learning ¶
Earning a master's degree in mass customized learning can have profound effects on both graduates and the students who they'll teach one day. Below are highlights of pursuing this unique degree.
Embracing Emerging Tech ¶
While the majority of educators are willing to implement new technologies in their classrooms, many of them don't know what's available. A master's degree in mass customized learning can help teachers and administrators identify technological tools that enhance the student experience, all while staying within budget constraints.
Putting Change Into Action ¶
Talking about change in the classroom is one thing, but taking concrete steps to facilitate that change is another. Especially for educators who are eligible for education reimbursement from their districts, earning a master's degree in mass customized learning can provide the real-world insights to actually apply better educational models, thus making a measured impact in the communities they serve.
Career Advancement ¶
Educators with a master's degree in mass customized learning may have the greatest impact on the students they influence. However, the educators themselves also derive benefits, as a master's degree can increase their earning potential and qualify them for administrative roles.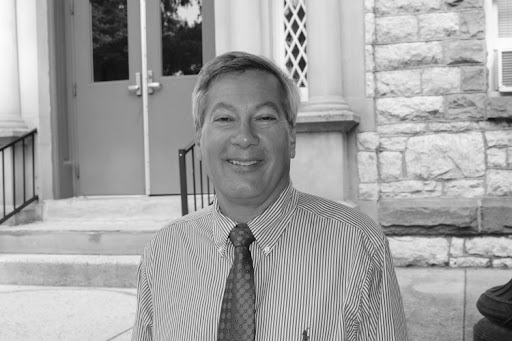 Eric Michael, director of graduate education programs at Wilson College.
Earn Your Master's Degree in Mass Customized Learning ¶
If you're an educator who's passionate about improving the student experience and fostering better learning environments that meet the needs of all students, consider earning a Master of Mass Customized Learning degree from Wilson College Online. "Wilson College's master's in mass customized learning helps educators personalize learning objectives to each student's strengths," says Eric Michael, director of graduate education programs at Wilson College. "Educators will focus their studies on shifting their mindset, creating customized learning structures, and bringing advances in technology to the classroom to achieve the personalized goals of their students." Learn more about how you can become a transformative educator who sees and honors the whole student.
Sources:
Gallup, "Six Things the Most Engaged Schools Do Differently"
Harvard Business Publishing, "Engaging Students on the First Day and Every Day"
Learning and Instruction, "High School Students' Feelings: Discoveries from a Large National Survey and an Experience Sampling Study"