5 Alternative Careers for Psychology Majors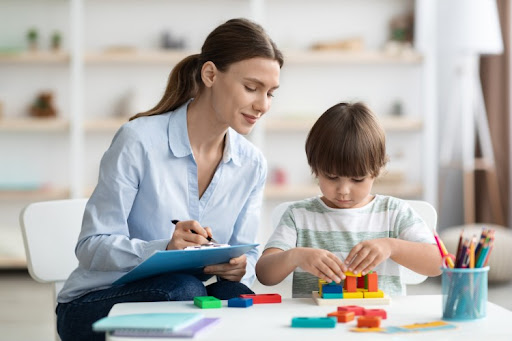 Psychology is fundamentally concerned with questions about human behavior: Why do people do the things they do? What are the underlying factors that drive a person's behavior or cause individuals and groups to make certain decisions? These inquiries are relevant to virtually all endeavors in life, making psychology an inherently broad field. For those who study psychology, this breadth translates to numerous career opportunities. Psychological training can support career advancement in conventional and nonconventional ways, including in traditional roles such as psychologist or researcher roles and in less obvious roles in disciplines as far-reaching as child development and human resources. Alternative careers for psychology majors are plentiful, especially for graduates equipped with vital skills developed in an accredited psychology program.
Typical Psychology Career Fields ¶
Individuals who enter the psychology field take on a number of different roles, according to the American Psychological Association (APA). They conduct basic and applied research, serve as consultants to communities or business organizations, provide clinical care, and teach psychology students in a college or university setting.
The APA notes the following typical roles that psychologists pursue:
Clinical psychologist
Cognitive psychologist
Educational psychologist
Counselor
Forensic psychologist
Industrial/organizational psychologist
What Alternative Careers Can Psychology Majors Pursue? ¶
In addition to these traditional roles, a number of alternative careers for psychology majors can be considered as well. These roles represent nontraditional ways to apply the skills learned in a psychology program.
1. Child Development Specialist ¶
Psychology majors who work in child development have the opportunity to make a positive impact at a critical time in a child's life. Child development specialists identify any developmental or psychological issues that a child is facing and work with the child, their parents, and their teachers to identify possible solutions. They often work in daycare centers, preschools, children's hospitals, and community service organizations. Payscale reports that child development specialists had an annual median salary in August 2022 of $35,000.
2. Human Resources Specialist ¶
Human resources specialists may draw on psychological principles to help an organization recruit, screen, interview, and hire new employees. This job may also entail developing compensation and benefits packages, providing employee training and development opportunities, and handling employee terminations. The BLS reported the annual median salary for human resources specialists in 2021 was $62,290.
3. Market Research Analyst ¶
Drawing on their training in psychology, market research analysts study consumer preferences, helping businesses develop effective strategies for positioning their products or services. The BLS reported the annual median salary for market research analysts was $63,920 in 2021.
4. Health Education Specialist ¶
Health education specialists help to design and manage programs that supply families or entire communities with information on how to prevent disease and optimize their overall health and well-being. The median annual salary for health education specialists was $64,930 in 2021, according to the BLS.
5. Social and Community Service Manager ¶
Social and community service managers coordinate, study, and improve programs designed to promote societal well-being. These may include food service programs, programs to assist the elderly, and veteran support programs. The BLS reported the annual median salary for social and community service managers in 2021 was $74,000.
Psychology Degree Skills ¶
Whether they are pursuing a traditional job opportunity or one of these alternative careers for psychology majors, individuals who earn a degree in this field will develop valuable skill sets. A few of the most common skills gained by earning a psychology degree are: Written communication. Pursuing a psychology degree usually involves completing a wide range of written projects. This creates ample opportunity for students to improve the communication skills they will need to succeed in their careers. Critical thinking. Psychology students develop critical thinking skills when they interview subjects and determine the most effective and appropriate ways to respond to their needs. Research. Earning a psychology degree entails the development of solid research skills, as students often conduct independent investigations as part of their core coursework. Problem-solving. Those with psychology backgrounds rely on their problem-solving skills to help people navigate complex situations in their jobs, in their relationships, and with their mental health challenges.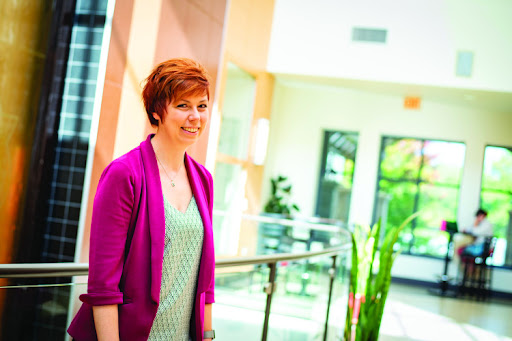 Alexandra Toms, instructor of psychology at Wilson College.
Explore the Breadth of Human Behavior ¶
The psychology field touches on nearly every aspect of human life, and psychology career opportunities are abundant and wide ranging. Individuals looking to enter this field can begin by developing foundational knowledge and skills in psychology. A psychology degree can open many doors, and psychology degree programs provide students with the opportunity to tailor their degrees through specializations. "Often when people think of a career with a psychology degree, they think of the mental health field," says Alexandra Toms, instructor of psychology at Wilson College. "However, that is only one of many options. With the concentration model, students choose from three concentrations and specialize in areas most relevant to their career goals." Wilson College Online's Bachelor of Arts in Psychology program is designed to provide keen insight into the psychological profession, and to help students cultivate skills that will translate to any of a number of psychology-related vocations. Our program offers concentrations in general psychology, leadership and management, and healthcare. Explore the psychology field's rich, broad opportunities to help others at Wilson College.
Sources:
American Psychological Association, Careers in Psychology Chron, "What Is a Child Development Specialist?"
Indeed, "9 Psychology Degree Skills (and How to Improve Them)"
Payscale, Average Child Development Specialist Hourly Pay
U.S. Bureau of Labor Statistics, Health Education Specialists
U.S. Bureau of Labor Statistics, Human Resources Specialists
U.S. Bureau of Labor Statistics, Market Research Analysts
U.S. Bureau of Labor Statistics, Social and Community Service Managers
U.S. Bureau of Labor Statistics, Substance Abuse, Behavioral Disorder, and Mental Health Counselors