Why Earn a Personalized Learning Degree?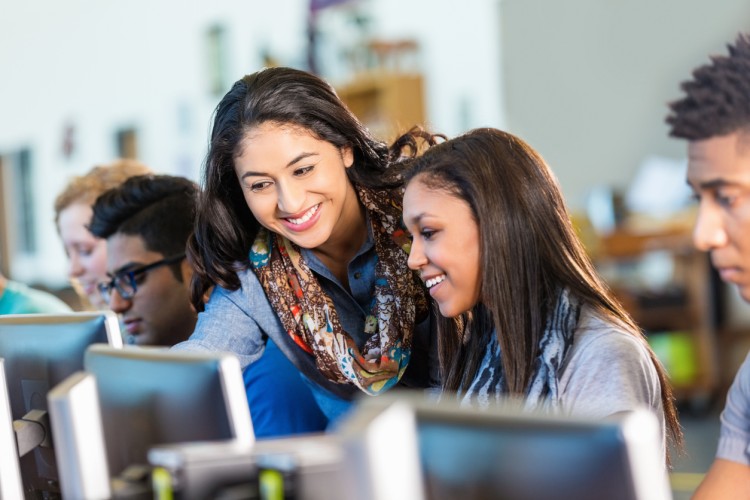 The rapidly changing education system is becoming more focused on the needs of the individual student. The traditional system of mass learning, where there are often 20 or more students to a single teacher, is fading. In its place is an increasing demand for a system that prioritizes students first, and provides various learning modes to meet the unique needs of individual learners. Educators who want to prepare for this new kind of instruction should consider advancing their skills in a personalized learning degree program.
What You Will Learn in a Personalized Learning Degree Program ¶
In a personalized learning degree program, educators learn how to teach students on a more individual level. This type of coursework often focuses on new education models that enable students to learn in ways that fit their needs. That often includes strategies for developing instructional material that's interesting and engaging for the student. Those who enroll in a personalized learning degree program are likely to take a range of courses to help them break away from the traditional educational model. These master's-level courses may include the following.
Shifting the Mindset: Learn topics such as mass customized learning vision, strategic design, and research on student motivation and engagement as well as understanding the shifting mindset of learning methods.

Quality Instruction: Teachers work to design, implement, and analyze instructional strategies and learn how to network with others and incorporate technology in education.

Viable Learning Outcomes: This course looks at the various types of available learning formats and how to determine which is best for the situation or learner.

Skilled Leadership: This course focuses on the importance of classroom and professional leadership, and applying sound leadership skills to customized learning.

Transformation Technologies: Examine technology systems that manage student information and learning outcomes, and online learning as a form of instruction.

Varied Evidences of Learning: Learn how a diversity of available data can be used to adjust instructional methods and how data offers beneficial feedback for learners about their progress.

Motivating Learning Opportunities: Explore various learning opportunities in areas such as engagement vs. compliance, growth vs. fixed mindset, and style of learning.
Personalized learning programs may also have a component of educational research and design that helps advance the understanding of how students learn, and how to create new programs to meet student expectations. Researching education can lead to new ways to change the field.
Benefits of Earning a Personalized Learning Degree ¶
There are many benefits to earning a personalized learning degree, depending on an educator's specific goals and long-term needs.
Integrate Current and Emerging Technologies ¶
A personalized learning degree program teaches both established and recently developed education technologies. As more educational systems move toward tech-based platforms, these key skills can help educators strengthen and even transform how they teach. Because technology has become such an important component of modern education, a personalized learning degree that focuses on implementing the latest tech can help educators meet the needs of a more diverse population of students. This enables better classroom reach in a variety of environments.
Develop Skills to Foster and Encourage Change in Education ¶
A personalized learning degree may also focus heavily on developing leadership skills. This can help educators contribute to a new vision of how to educate the next generation. These teachers may find themselves better able to work with school systems to develop budgets and plans for adding new technologies, and for implementing diverse education types into the learning environment. Educators in this kind of master's degree program gain the insight to support and lead innovation.
Create Solutions that Go Beyond the Classroom ¶
Student populations continue to demand more flexible learning environments and methods. Those who study personalized learning in a master's program that addresses mass customized learning can acquire the unique skills to bring education beyond the classroom using blended and fully online learning environments. They may also work to develop mobile learning environments, communicate and collaborate to meet unique student needs, and develop standards for assessing and managing these types of diverse classrooms. The classroom is no longer the only option for educating and lifting students.
Work to Develop Learning Materials and Media ¶
Master's degree students in this field also have the opportunity to learn how to incorporate and create different materials for instruction. This could include creating web-based programs or apps that meet the needs of a range of students. It can also include incorporating communication methods that meet unique student needs, or working to create multimedia programs that help students learn in ways that complement their learning styles.
What Can You Do with a Personalized Learning Degree? ¶
Earning a personalized learning degree empowers graduates to lead in the emerging educational environment that school systems throughout the country are beginning to embrace. Most educators who undertake this kind of program are already licensed teachers or administrative leads who are looking to use technology and progressive instructional innovations to more effectively address their students' needs. This course of education can enhance both the education industry at large and individual careers.
Take on Technology Leadership Programs ¶
Increasingly, school districts and private schools are trying to create customized, personalized learning environments for their students. An advanced degree in mass customized learning puts graduates in the position to lead these programs. That can mean leading technology initiatives, working to plan and budget programs, and working to include more technology within existing learning environments.
Provide Specialized Education Solutions ¶
One of the ways in which personalized learning can be beneficial is by providing teachers with the skills to create more individualized educational programs for students with special needs. This can include outreach to students on the autism spectrum or those who have specific learning obstacles.
Foster Change in the Education Industry ¶
Some who pursue this educational path go beyond applying their knowledge in the classroom. They may choose to work toward changing education at a higher level, including through public and private school systems, working in educational departments for the state or the federal government, developing public policy, and heading research programs. With these skills, graduates can foster real change in how education is developed and delivered to students.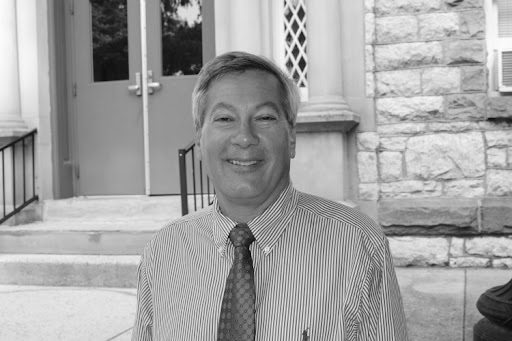 Eric Michael, director of graduate education programs at Wilson College.
Get Started with a Personalized Learning Degree Now ¶
Wilson College Online offers a cutting-edge online Master of Mass Customized Learning designed to meet the unique needs of the next generation of teachers. "Wilson College's master's in mass customized learning helps educators personalize learning objectives to each student's strengths," says Eric Michael, director of graduate education programs at Wilson College. "Educators will focus their studies on shifting their mindset, creating customized learning structures, and bringing advances in technology to the classroom to achieve the personalized goals of their students." Find out how Wilson College Online can help you define your future as a leader in education.
Sources:
AIR, "Spotlight on Personalized Learning"
Education Week, "What Is Personalized Learning?"
Harvard Business Review, "How AI and Data Could Personalize Higher Education"
HMH, "What Is Personalized Learning in Education?"
Understood.org, Personalized Learning: What You Need to Know