What Is a Master in TESOL?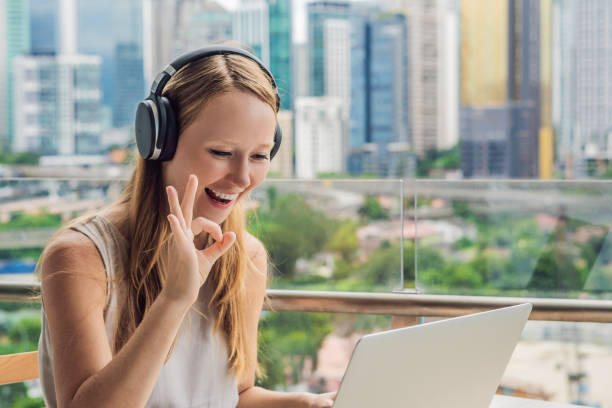 What Is a Master in TESOL? ¶
A social conversation, a medical appointment, a job interview—native English speakers in the United States typically take for granted the likelihood of understanding others and making themselves understood in everyday situations like these. For individuals whose first language isn't English, however, difficulty communicating in English can be a roadblock to achieving life goals.
Those who want to help people of all ages and cultural backgrounds improve English skills can explore earning an advanced degree.
A Master in TESOL (Teaching English to Speakers of Other Languages) has advantages for teachers as well as students, including:
Offering insight into other cultures
Giving teachers broader job opportunities, both domestically and in other countries
What You Will Learn in a Master in TESOL Degree Program ¶
In a Master in TESOL curriculum, students will learn concepts related to cultural awareness and language exploration. Core courses include:
Language and Culture
Teaching English Learners
Applied Linguistics for TESOL
Educational Research/Design
Anyone working toward a master's degree in TESOL will complete a master's project as well as a TESOL practicum, which involves using classroom knowledge in a real-world environment. This allows students who graduate with a master's degree in TESOL to successfully teach students what they need to know as they learn English. For example, students will need to learn the meaning of words in context and how that can change, as well as slang and idiomatic expressions common in English.
Benefits of Earning a Master in TESOL Degree ¶
Students who earn a Master in TESOL can choose from an array of educational careers and locations. Understanding the benefits offered by earning an advanced degree in TESOL can help students make the right choice for their career path.
Teach English Anywhere Around the Globe ¶
With this degree, a student can move into a teaching career that's in demand and gives them geographic advantages. Being able to teach anywhere in the world provides excellent opportunities for career advancement and security as well as the chance to explore new countries and cultures.
Expand Your Opportunities in the Field ¶
TESOL educators who have earned certificates or bachelor's degrees in TESOL would do well to consider pursuing a Master in TESOL. When a TESOL educator earns a Master in TESOL, they show that they have put in the extra effort to develop advanced expertise in the theory and practice of teaching English as a second language. This advanced education sets them apart in the following ways:
Qualifies them to teaching at a higher education institution, such as a community college or university
Improves their competitive edge compared to candidates without a Master in TESOL when applying for jobs in popular locations.
Choose the Grade Level That Interests You Most ¶
Educators who have a master's degree in TESOL can work in universities or at the PK-12 level. This allows them to work with students in many different age groups.
What Can You Do With a Master in TESOL Degree? ¶
Understanding the teaching opportunities with a master's degree in TESOL can help students make a decision as to whether it's the right choice for their future. Most degree holders teach at the PK-12 grade level or in universities. Adult education and ESL teachers often have a Master in TESOL, and working as a private tutor is another option.
Earning a master's degree in TESOL opens doors to more than just teaching. Corporate trainers, academic advisors, department heads, and curriculum leaders may have this degree.
Teach at the PK-12 Level ¶
The most common choice graduates make after earning their Master in TESOL is to seek teaching positions at the PK-12 level. Some of the typical tasks for a PK-12 teacher with a master's degree in TESOL include:
Developing materials and lesson plans
Preparing and administering exams such as TOEFL
Explaining new concepts to students and correcting mistakes
Discovering student strengths and weaknesses to make learning adjustments
Encouraging students to use their English skills
Helping students feel comfortable learning subjects in English
They may accept any placement or be selective about the grade level of students they seek to work with.
Choose to Teach at a University ¶
Similar to teaching at the PK-12 level, students who earn a master's degree in TESOL may choose to teach at the university level.
Working at universities can provide opportunities for teaching online, in other countries, or on a rotating location schedule that provides unique and varied experiences throughout an educator's career.
Create Curricula and Teaching Materials ¶
For those who earn this degree but don't want to make teaching their career, there are nonteaching opportunities available. Someone must create the teaching materials and curricula that instructors use, and those creators need the same knowledge and skill set.
For students who choose not to teach, developing the curricula for those who are teaching can be very rewarding. This career offers the opportunity to work outside the classroom remotely or in a number of places around the world, creating resources for students.
Become a Director of an EFL/ESL Program ¶
An EFL/ESL (English as a Foreign Language/English as a Second Language) program holds valuable benefits for children and adults learning English as a new language. Typically, ESL refers to students learning English as their second language in an English-speaking country, while EFL refers to students who are learning English as a foreign language while living in a non-English-speaking country.
Directing or developing an EFL/ESL program is another way to use a Master in TESOL. The director of an EFL/ESL program is involved in monitoring and training teachers, developing the overarching framework of the program, and handling administrative and supervisory tasks. Directors of EFL/ESL programs may also recruit new teachers and study the curriculum to look for ways to improve it.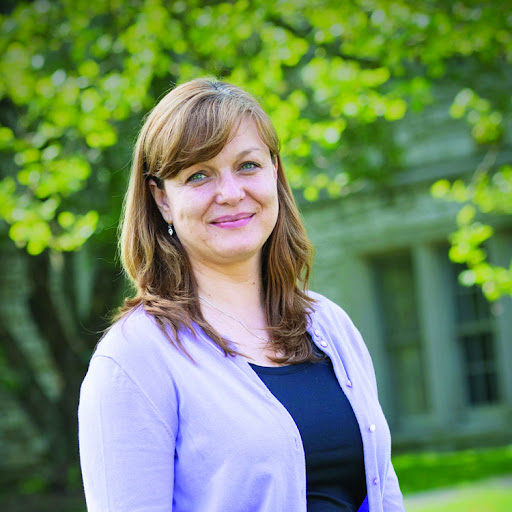 Daniela DiGrigorio, Ph.D., assistant professor of education at Wilson College.
Learn More About How a Master in TESOL Can Further Your Career ¶
Educators who want to further their careers and teach anywhere in the world can find value and opportunity by completing a master's degree in TESOL. Not only does this degree allow educators to explore the world, but it also provides opportunities for cultural enrichment and understanding that can be used both in and out of the classroom.
The Wilson College Online Master in TESOL program allows students to develop the advanced level of knowledge necessary to help PK-12 and university-level English learners thrive. Discover how you can earn a master's degree in TESOL and help improve communication for people of diverse backgrounds.
Sources:
Chron. "Expected Salary for a Master's Degree in TESOL" Climb, "What Does a TESOL Teacher Do?" Indeed. "9 Jobs You Can Do With a Master's Degree in TESOL" TESOL.org, "Enhance Your Career" TESOL.org. "Frequently Asked Questions About Careers in TESOL"