Why Earn an Advanced Degree in Nursing?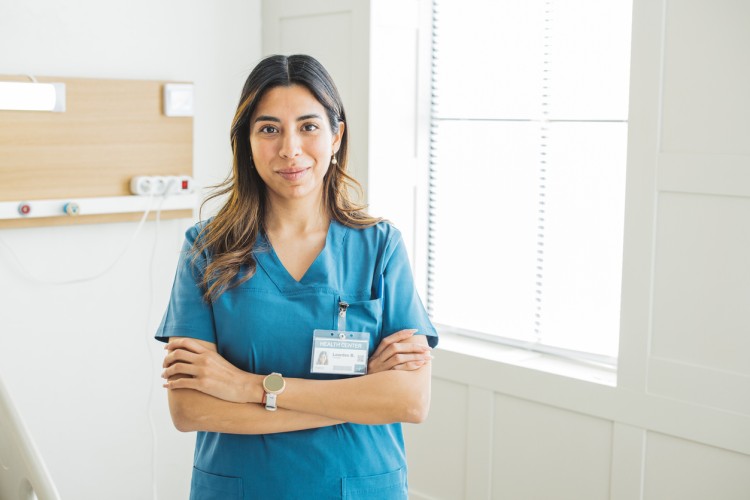 Why Earn an Advanced Degree in Nursing? ¶
Practicing nurses who are interested in opportunities in leadership, teaching, and advanced practice nursing should consider the benefits of continuing their education. A Master of Science in Nursing (MSN) can offer expertise in areas such as nursing education, which can lead to a career as a clinical instructor or nursing faculty member, or leadership and management, which can open the door to executive positions in health care management.
Individuals interested in moving the field of nursing forward by becoming advanced practice registered nurses (APRN) will find that completing an advanced degree in nursing can prepare them for various teaching, managerial, and leadership roles.
What You'll Learn in an Advanced Nursing Degree Program ¶
MSN programs are designed to prepare current RNs, with a bachelor's degree, with the knowledge and skills needed to pursue roles such as clinical instructor, nurse educator, and nurse leader.
MSN program curricula include courses that focus on topics such as pharmacology, pathophysiology, nursing ethics, healthcare regulations, health assessment, and leadership models, among others. Some programs offer the opportunity to specialize by pursuing tracks in areas such as nursing education and nursing leadership.
Graduates can find many opportunities to lead others in the evolving field of healthcare.
Benefits of Earning an Advanced Degree in Nursing ¶
Students with an MSN not only enjoy enhanced career advancement opportunities but also tend to earn higher salaries than RNs with only an associate or a bachelor's degree. Below are some benefits of earning an MSN.
Job Outlook ¶
Data from the U.S. Bureau of Labor Statistics (BLS) suggests that while nurses at all levels will remain in demand, the need for APRNs is expected to skyrocket. Between 2021 and 2031, the BLS predicts that positions for RNs will increase by 6%, about as much as the labor market as a whole. However, in the same period, jobs for nurse practitioners (NPs)—a position that requires an MSN—is predicted to increase by 46%.
Career Advancement ¶
Master's degree-prepared nurses can pursue various supervisory and managerial roles, such as nurse manager, NP, and nurse anesthetist. Many advanced-level positions in the field require applicants to hold at least an MSN.
Earning Potential ¶
October 2022 data from Payscale noted that nurses with an MSN degree earn approximately 10% more than RNs with a bachelor's degree. Bachelor of Science in Nursing (BSN) degree holders earned median annual salaries of around $89,000, and professionals with an MSN degree reported median annual earnings of $98,000, according to Payscale.
What Can You Do With an Advanced Nursing Degree? ¶
Graduates of an MSN program have various career paths available to them, depending on their interests. Below are examples of post-MSN career opportunities.
Nurse Educator ¶
Nurse educators develop lesson plans, assess student progress, teach classes, grade exams and assignments, and monitor innovations in nursing. The median annual salary for postsecondary nursing instructors and teachers was $82,040 in May 2021, according to the BLS.
Nurse Manager ¶
Nurse managers create work schedules, hire and onboard staff members, prepare and monitor budgets, and work to improve healthcare delivery protocols in their facilities. The median base salary for nurse managers was approximately $90,000 as of October 2022, according to Payscale.
Nurse Practitioner ¶
NPs provide primary and, in some cases, specialty healthcare to patients. They perform diagnostic tests, perform physical exams, and diagnose illnesses and conditions; in some states, they can also prescribe medication. Payscale reports that the median annual salary for nurse practitioners was $120,680 as of May 2021.
Chief Nursing Officer ¶
Chief nursing officers (CNOs) are top executives who negotiate contracts, appoint department heads, establish departmental policies and procedures, and work alongside other C-level executives to ensure that a facility's general operations run smoothly. Payscale reports that the median base salary for CNOs was approximately $135,000 as of October 2022.
Earn Your MSN and Help Shape the Future of Nursing ¶
Healthcare professionals interested in moving forward, gaining greater autonomy and career fulfillment, and pursuing leadership and managerial roles will find that earning an MSN can help them develop the research and clinical expertise to succeed.
Wilson College Online's MSN program provides nurses with the opportunity to develop specialized skills and take the next step in their nursing career.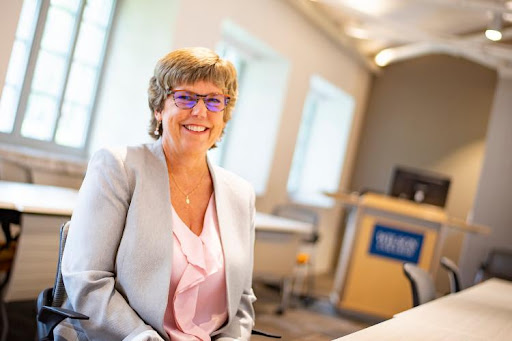 Julie Beck, professor of nursing at Wilson College.
"An advanced degree in nursing at Wilson College requires just 36 credits," says Julie Beck, professor of nursing at Wilson College. "The program is all online and is designed with the working adult in mind. You'll have two choices—either a leadership and administration track or an education track. For students interested in pursuing a future practice degree, completion of our MSN degree will allow the student to move forward into a nurse practitioner program as a post-master's student. And, we have articulation agreements with several schools to make that pathway a smooth one."
Find out how the online MSN program from Wilson College can help prepare you to meet the needs of this dynamic field.
Sources:
Indeed, 6 Jobs You Can Find With a Master's Degree in Nursing
Payscale, Average Chief Nursing Officer (CNO) Salary
Payscale, Average Nursing Manager Salary
Payscale, Bachelor of Science in Nursing (BSN) Degree
Payscale, Master of Science in Nursing (MSN) Degree
Payscale, Salary for Certification: Nurse Practitioner (NP)
U.S. Bureau of Labor Statistics, Education Pays, 2021
U.S. Bureau of Labor Statistics, Human Resources Specialists
U.S. Bureau of Labor Statistics, Medical and Health Services Managers
U.S. Bureau of Labor Statistics, Nurse Anesthetists, Nurse Midwives, and Nurse Practitioners
U.S. Bureau of Labor Statistics, Nursing Instructors and Teachers, Postsecondary