Benefits of a Liberal Studies Degree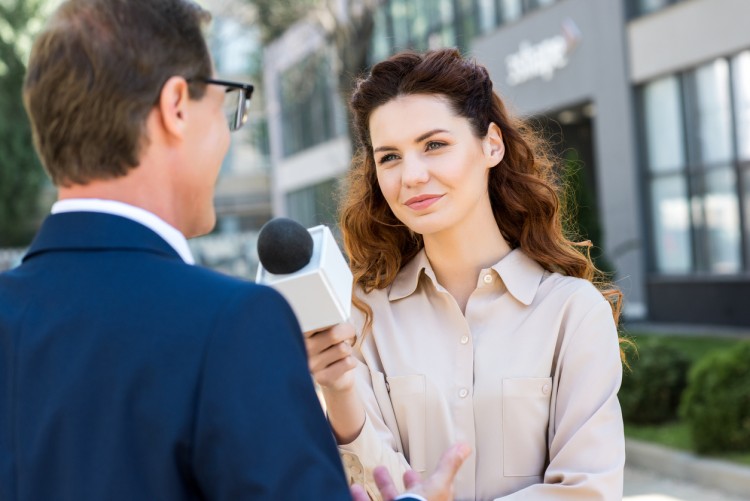 Benefits of a Liberal Studies Degree ¶
Earning a liberal studies degree can help individuals progress toward their career goals in any of a number of fields, from the visual arts to business to journalism. Liberal studies programs are flexible and allow students to take the courses that best align with their interests and goals. Completing a reputable liberal studies program can prepare individuals to pursue stable, rewarding jobs that appeal to their most deeply rooted passions.
What You Will Learn in a Liberal Studies Degree Program ¶
Liberal studies programs can be customized to suit each student's specific interests and future career paths. For example, a student who is interested in becoming a journalist might complete general education requirements in math and science and then focus on courses in writing, literature, and public speaking. Students can usually select a particular focus or concentration.
In general, students work with an academic advisor to choose an appropriate series of courses in subjects like the following:
Composition
Literature
Philosophy
Political science
History
Sociology
Science
Mathematics
Foreign language
Leadership
One of the advantages of pursuing a liberal studies degree is that it gives students the opportunity to explore a wide range of topics before settling on a particular academic path.
Benefits of Earning a Liberal Studies Degree ¶
Earning a liberal studies degree has many long-term benefits. Most importantly, the skills and knowledge that students develop during such a program can enrich their personal and professional lives.
Variety of Career Paths ¶
By pursuing liberal studies, students have the chance to broaden their knowledge in a number of areas, which can ultimately help them qualify for a range of positions in many different fields.
An interdisciplinary degree program like liberal studies allows students to expand their understanding of the world and develop strong communication, leadership, and research skills. As a result, a liberal studies graduate may be well-qualified for jobs at private businesses, schools, government agencies, and nonprofit organizations.
Essential Skills ¶
Students enrolled in bachelor's in liberal studies programs develop a number of desirable skills. Coursework in liberal studies degree programs often focuses on developing strengths in areas such as:
Critical thinking
Problem-solving
Clear written and oral communication
Effective teamwork
Collaboration
Digital literacy
A 2021 survey from the American Association of Colleges and Universities found that employers actively seek job candidates with broad skills like these. More specifically, more than half of employers see the skills that students develop during a liberal studies program as very important.
Earning Potential ¶
In 2019, the median annual wage for a graduate of a liberal studies or arts program was $50,000, according to the U.S. Bureau of Labor Statistics. Professionals who majored in liberal studies were employed in areas such as management, administrative support, financial operations, and sales.
Job Satisfaction ¶
In addition to finding financially stable careers, a large majority of liberal studies graduates report high levels of job satisfaction. According to a study by the American Academy of Arts and Sciences, 85% of professionals with bachelor's degrees in liberal studies or the humanities have a job satisfaction rating of very or somewhat satisfied.
What Can You Do with a Liberal Studies Degree? ¶
A liberal studies degree can lead to any of a number of career paths.
Advertising Sales Agent ¶
A liberal studies degree can serve as a foundation for students interested in pursuing a career in sales. Advertising sales agents work for employers like advertising agencies, television companies, and publishers. They are responsible for meeting specific sales quotas. The median annual salary for advertising sales agents in 2021 was $52,340, according to the BLS.
Graphic Designer ¶
A liberal studies program is an excellent opportunity to pursue an interest in the visual arts. Graphic designers create visual elements like images, logos, and illustrations for clients. They create their work by hand, with computer software, or by using a combination of the two.
In 2021 the median salary for graphic designers was $50,710 per year, according to data from the BLS.
News Analyst, Reporter, or Journalist ¶
Reporters, journalists, and news analysts play a crucial role in communicating important information to the public. They conduct interviews, write articles, and investigate pressing issues.
The median annual salary for journalists was $48,370 per year in 2021, according to data from the BLS.
Public Relations Specialist ¶
When organizations need to convey a particular message or image to the public, they turn to public relations specialists. The daily responsibilities of these professionals may include writing press releases, managing social media accounts, or assisting with branding. In 2021 the median annual salary for public relations specialists was $62,800, as reported by the BLS.
Project Management Specialist ¶
Project management specialists, also known as project managers, oversee all aspects of a project within an organization. This includes budgeting, staffing, scheduling, and quality assurance. They are also responsible for regularly presenting status updates and results to stakeholders and leadership. The median salary for project management specialists in 2021 was $94,500, according to the BLS.
Discover How a Bachelor of Arts in Liberal Studies Can Broaden Your Career Prospects ¶
A liberal studies degree is ideal for students who have many interests, love learning, and want to become better communicators, leaders, and community members. Liberal studies professionals are vital in nearly every industry because of their high-level skills in teamwork, critical thinking, and problem-solving. The Bachelor of Arts in Liberal Studies program at Wilson College Online helps students explore their career interests and achieve their goals. Begin your academic and professional journey by earning a B.A. in liberal studies at Wilson.
Sources:
American Academy of Arts and Sciences, "Job Satisfaction of Humanities Majors"
American Association of Colleges and Universities, "How College Contributes to Workforce Success: Employer Views on What Matters Most"
Strada, "The Real, Long-Term Outcomes of Liberal Arts Graduates"
U.S. Bureau of Labor Statistics, Advertising Sales Agents
U.S. Bureau of Labor Statistics, Field of Degree: Liberal Arts
U.S. Bureau of Labor Statistics, Graphic Designers
U.S. Bureau of Labor Statistics, News Analysts, Reporters, and Journalists
U.S. Bureau of Labor Statistics, Project Management Specialists
U.S. Bureau of Labor Statistics, Public Relations Specialists