LPN vs. RN: Comparing Nursing Roles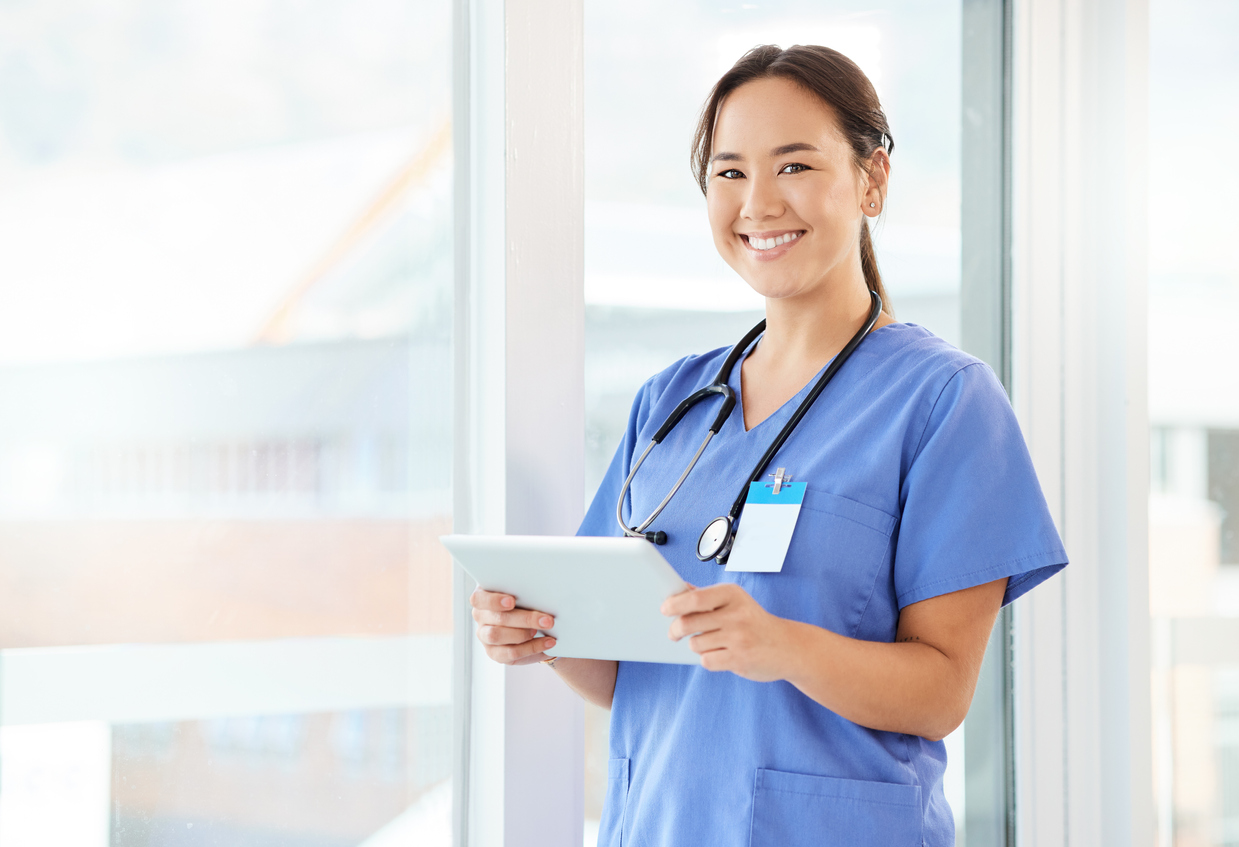 LPN vs. RN: Comparing Nursing Roles ¶
The healthcare industry is one of the fastest-growing sectors of the economy. Each year, the field has nearly two million job postings, according to the U.S. Bureau of Labor Statistics (BLS). And nursing is one of the most in-demand careers in healthcare.
Currently, the U.S. is facing a nursing shortage due to an aging population and nursing retirements. In 2020, the median age for RNs reached 52, the American Nurses Association reports. These factors translate into hundreds of thousands of nursing job openings annually, including for LPNs and RNs.
While both LPNs and RNs benefit from strong demand, the two roles have different responsibilities, licensing requirements, and earning potentials. Understanding the differences between an LPN vs. RN helps individuals considering nursing school choose the right career path. Current LPNs can also increase their earning potential and job opportunities with a bachelor's degree in nursing.
What Is an LPN? ¶
An LPN, or licensed practical nurse, offers basic nursing care, often under the supervision of a registered nurse. Also known as a licensed vocational nurse (LVN) in some states, these nurses take vital signs, administer patient care, and communicate with patients.
LPN Duties and Responsibilities ¶
LPNs provide task-oriented care under the supervision of RNs and other healthcare professionals.
Some common LPN duties and responsibilities include:
Checking blood pressure and recording patient health information
Assisting patients with tasks such as dressing or bathing
Communicating with RNs and doctors
Providing basic patient care and addressing concerns
LPN Skills ¶
Several qualities help LPNs succeed. For example, LPNs need patience, compassion, and physical stamina. When interacting with ill or injured patients, LPNs benefit from a calm, empathetic approach. The job often entails hours of standing and moving, which requires considerable stamina.
In addition, a detail-oriented mindset helps LPNs accurately record medical histories and implement care plans. Finally, LPNs need strong communication skills to interact with patients and healthcare providers.
What Is an RN? ¶
An RN, or registered nurse, provides evidence-based patient care in hospitals, doctor's offices, and other healthcare settings. They coordinate care, assist physicians, and communicate with patients.
RN Duties and Responsibilities ¶
RNs take on more patient care responsibilities than LPNs. They also work more independently than LPNs, who often work under the supervision of RNs.
Some common RN duties and responsibilities include:
Conducting comprehensive patient assessments
Administering treatment plans and communicating care plans to patients
Assisting physicians and other healthcare professionals
Educating patients on managing medical conditions
Operating medical equipment, including diagnostic instruments
RN Skills ¶
Like LPNs, RNs benefit from bringing compassion and patience to their roles. They also need strong communication skills and physical stamina. Similarly, a detail-oriented approach helps RNs accurately report patient information.
Because RNs have more patient care responsibilities, these roles require strong critical thinking skills. RNs must quickly assess changes in their patients and decide when and how to intervene. They also need exceptional organizational skills to coordinate the care of multiple patients at a time.
Differences Between LPNs and RNs ¶
There are important differences between LPNs and RNs when it comes to their education, licensing, and scope of practice.
In addition, advancement opportunities differ for the two roles. LPNs seeking career advancement typically pursue their RN license. Career advancement is one of several reasons to earn an advanced nursing degree. For example, RNs who earn a bachelor's or graduate degree qualify for higher paying roles with greater responsibilities.
Education Requirements ¶
LPNs complete a 1-2 year program that includes courses in nursing, patient care, and clinical training. RNs can qualify for a license with a two-year Associate Degree in Nursing or a diploma in nursing. However, many employers prefer to hire RNs with a Bachelor of Science in Nursing (BSN), which typically takes four years. With a nursing bridge program such as an RN to BSN, registered nurses can advance their degree level more quickly.
Scope of Practice ¶
The scope of practice differs for LPN vs. RN jobs. State laws regulate the duties and responsibilities of nurses, depending on their license. As a result, LPNs must work under the supervision of an RN or other healthcare provider. RNs operate with more independence and take on greater responsibility for patient care.
Licensing ¶
Both LPN and RN jobs require licensure. LPNs must complete a state-approved program, pass the NCLEX-PN exam, and apply for a license to practice in their state. Similarly, RNs need a registered nursing license, which requires attending a state-approved RN program and passing the NCLEX-RN exam. LPNs and RNs must regularly renew their licenses.
LPN vs. RN: Salary and Job Outlook ¶
What is the salary and job outlook for LPN vs. RN careers? While both roles report strong demand, RNs earn a higher salary and benefit from more annual job openings.
LPN Salary and Job Growth ¶
LPNs earned a median annual salary of around $48,070 in 2021, according to BLS data, with the highest-paid earning just under $64,000 per year. LPN salaries vary by work setting, location, and experience. For example, LPNs in hospitals report salaries slightly below the median, while those in government roles report above-median salaries. The BLS projects 6% job growth for LPNs between 2021 and 2031. That translates to around 59,000 annual job openings.
RN Salary and Job Growth ¶
RNs report above-average salaries and strong job growth numbers. In May 2021, RNs earned a median pay of $77,600 per year, according to the BLS. The highest-paid RNs earned over $120,000 per year. RN salaries vary by specialty, location, and experience. Public sector RNs reported the highest salaries, while nursing and residential care nurses reported below-median salaries.
The number of registered nursing jobs will grow by 6% between 2021 and 2031, according to BLS projections. That translates into over 200,000 job openings annually.
Discover How an LPN to BSN Program Can Advance Your Nursing Career ¶
As nurses earn higher degrees, they can increase their earning potential and professional responsibilities. Nursing bridge programs help current nurses advance their education. At Wilson College Online, current LPNs can earn their bachelor of science in nursing with the online LPN to BSN program.
Unlike many LPN to RN programs, Wilson College's program awards a bachelor's degree. Nurses meet the requirements for the NCLEX-RN exam and an RN license while also graduating with their BSN. This offers a significant advantage for LPNs who want to move into the in-demand RN field.
A growing number of employers prefer to hire RNs with a bachelor's degree. Today, about 72% of employers report a strong preference for hiring BSN graduates, according to 2022 data from the American Association of Colleges of Nursing. With a BSN, nurses qualify for specialty and leadership roles, including lead nurse and nurse manager. The LPN to BSN program also prepares nurses for graduate-level programs. Find out how Wilson College Online can help you take the next step in your nursing career.
Sources:
American Association of Colleges of Nursing, New Graduate Employment Data
American Association of Colleges of Nursing, Nursing Shortage
American Nurses Association, Nurses in the Workforce
U.S. Bureau of Labor Statistics, Healthcare Occupations
U.S. Bureau of Labor Statistics, Licensed Practical and Licensed Vocational Nurses