What Is Desktop Publishing?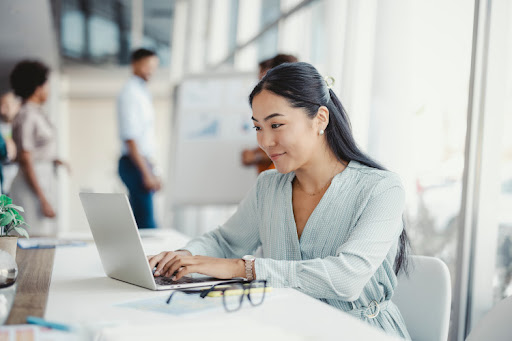 What Is Desktop Publishing ¶
Since the dawn of the personal computer in the 1980s, the potential of desktop publishing has changed the world of typography and graphic design. Designers create page layouts from home using out-of-the-box software, as opposed to creating everything by hand using traditionally expensive prepress companies. Desktop publishing continues to thrive and has now become the dominant form for creating everything from books, newspapers, brochures, websites, and other communications.
Desktop publishing has been used in various industries, including education, business, and marketing. Given how many career opportunities are available in the field, it can be difficult to precisely determine just what is desktop publishing and who uses it. For those who might consider a career path in communication, it can be beneficial to understand desktop publishing's many uses alongside the key software options that facilitate it.
Desktop Publishing Definition ¶
Desktop publishing is the act of crafting visually engaging documents using the power of computers. It utilizes specialized software to produce documents that seamlessly blend text and graphics, which had previously been done by hand until computers became more accessible. These documents can vary widely in scope, from large-scale commercial print projects to personal projects printed at home. Additionally, digital documents, such as email or a website, are created exclusively using desktop publishing.
While any use of a computer to create a printable page is considered desktop publishing, the term typically refers to more elaborate layouts. These feature combinations of graphics, text, and formatting, with an emphasis placed on font usage and graphical elements. For example, desktop publishing would be used to create a custom business newsletter that featured a unique title graphic, captioned graphics, and text columns for different stories.
Here are a few examples of how desktop publishing can be used.
Designing logos and business cards
Converting physical print pages to be used in digital formats
Creating packaging for retail items
Develop billboards and retail store signage
Making slide shows and other presentation materials
Who Uses Desktop Publishing? ¶
Desktop publishing was originally only used by professionals in the publishing industry due to the expense of the necessary software and equipment to create digital printing. However, as the software and hardware have become more accessible, the field of desktop publishing has expanded to embrace more and more career options. Professional choices include various professional paths, including graphic and web designers, digital marketing managers, communications specialists, editors, and self-employed freelancers.
Some businesses may feature an in-house team — either a graphics or print department — that utilizes desktop publishing. Other businesses may not have a dedicated desktop publisher in-house and may instead rely on employees to create their own custom print pages, such as company newsletters or custom business cards. Additionally, businesses may hire freelance desktop publishers for contract work as needed.
There are some industries that may use desktop publishing more than others.
Translation ¶
Often, a page layout is fundamentally changed through the process of translation, with words or images no longer appearing where or how they were originally intended, which can heavily affect its impact on the audience. Through the use of desktop publishing, a translated page can more closely resemble the original layout.
Marketing ¶
Marketing teams are often called to create striking brochures, websites, and email newsletters to support their company's brand. While this type of project is what desktop publishing professionals have handled exclusively in the past, this is no longer the case. Due to the increased accessibility of desktop publishing software, these types of projects can now often be handled directly by the marketing team.
Education ¶
In education, desktop publishing can be used to create school newspapers, administrative notices, and classroom materials that benefit from strong design and layout. Additionally, desktop publishing software is often used by students as part of a class lesson.
Corporate Business ¶
Desktop publishing is frequently used internally by both small businesses and large enterprises. This includes producing documents and spreadsheets, which help convey research or statistics that can help leaders see a clearer picture of the business's strengths and areas to improve.
What are Examples of Desktop Publishing Software? ¶
Desktop publishing began with the advent of early typesetting software in the mid-1980s but has grown to be a feature of several prominent software programs. Here are a few common programs used in desktop publishing.
Adobe InDesign ¶
Adobe InDesign is one of the most common software platforms used by desktop publishers at a professional level. It is used to create complex layouts, magazines, books, interactive documents, and more. Its pixel-level editing ability serves to set it apart from its competitors, along with its full typography control, and integration with Adobe's software suite.
Canva ¶
This software places emphasis on accessibility through its browser-based program. It enables even beginner users to create designs for web or print using simple drag-and-drop methods. It also features a host of pre-created fonts, graphics, and background templates which can be used immediately, saving time on creating projects.
Microsoft Publisher ¶
The publishing component of the Microsoft Office suite of programs, this software features integration with other Office programs. For those already familiar with Microsoft's other programs, Publisher can be an easy and intuitive way to create simple page layouts for brochures, emails, and web pages.
Reach Your Goals with Desktop Publishing ¶
There are a number of careers and industries that use elements of graphic and web design to create engaging print and digital pages. When you answer the question, "What is desktop publishing?" you find a host of exciting career options for producing visually appealing messaging that conveys key information to stakeholders and captures the attention of audiences. With this goal in mind, it's worth considering the benefit of enrolling in the Wilson College Online Bachelor of Arts in Strategic Communications degree program.
With coursework that covers areas such as media studies, digital design, and key concepts of marketing strategy, this program can help prepare you for a career in digital arts and social sciences with a well-rounded and interdisciplinary skill set. This program also offers the ability to tailor your education to your interests, whether that's design or business. Discover what path your career will take with Wilson College Online.
Sources:
Computer Hope, Desktop Publishing
Devabit, "5 Uses of Desktop Publishing: Industries Where It Is Absolutely Essential"
Indeed, "What Is a Desktop Publisher? (With Duties and Skills)"
Indeed, "What Is Desktop Publishing Software? (Plus 15 Examples)"
Lifewire, "An Intro to Desktop Publishing"
TechTerms.com, Desktop Publishing